Pluralism: Volunteers distribute Roses and Christmas Cards at Churches in twin cities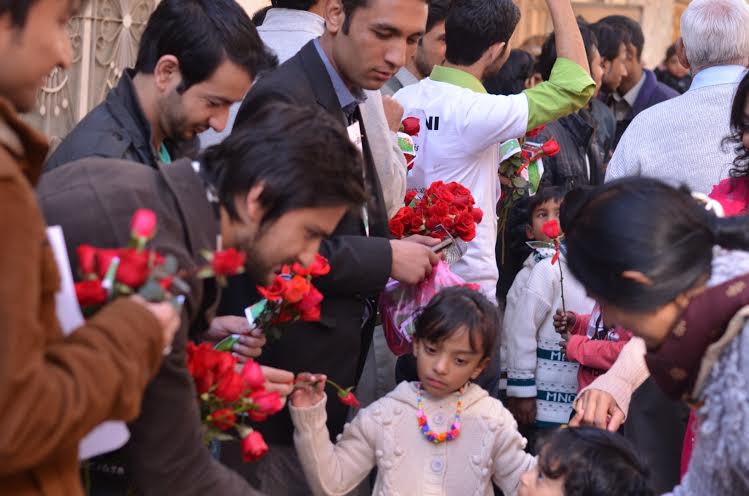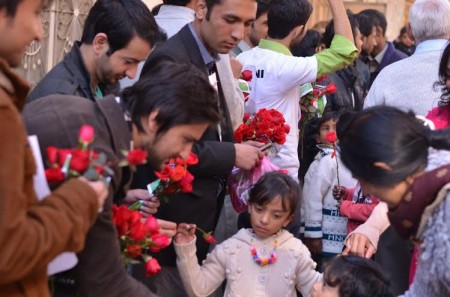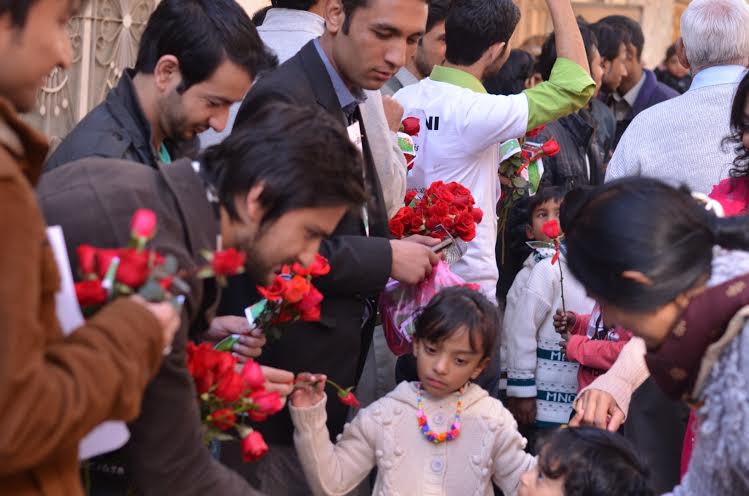 Irfan Chourbati
Islamabad, December 26: Keeping in view the importance of Religious tolerance and interfaith harmony volunteers belonging to different faiths in Pakistan distributed red roses and Christmas cards at the Kahtoon-e-Fatima Church Islamabad and Philadelphia Pentecostal Church Rawalpindi.
The volunteers were the students from different universities of Pakistan. In the Early morning the volunteers reached at the Churches and at the end of Christmas services, they greeted the Christians Nationals of Pakistan on this very special day and presented red roses to them.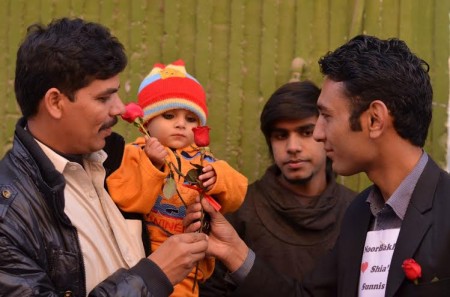 The volunteers said that the people belonging to different faiths and sects are integral part of the society where we are living today. The constitution of Pakistan protects freedom of all faiths existing in the country. We cannot make our society peaceful until we will not accept the differences among us and tolerate each other's opinion.
The students were wearing T-Shirts inscribed with slogans, like "I respect all the religions". When the whole country is facing the wave of religious intolerance and extremism, Church administration and fellow Christians appreciated this gesture of love from these young students and served Christmas Cakes to them.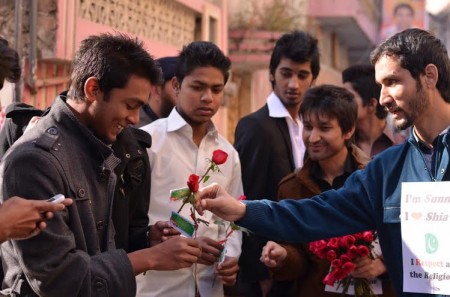 The volunteers also distributed flowers and cards at Nawaz-Shareef Park in Rawalpindi where Christian families were enjoying their day. On the question of media reporter from a private TV channel the volunteers said that we want to distribute the message of peace and diversity among the different segments of our society. By arranging such events at public places we can create awareness in the public that together we are strong and diversity is the actual beauty of our society.