Shop gutted in Chitral, Fire Brigade fails to reach on time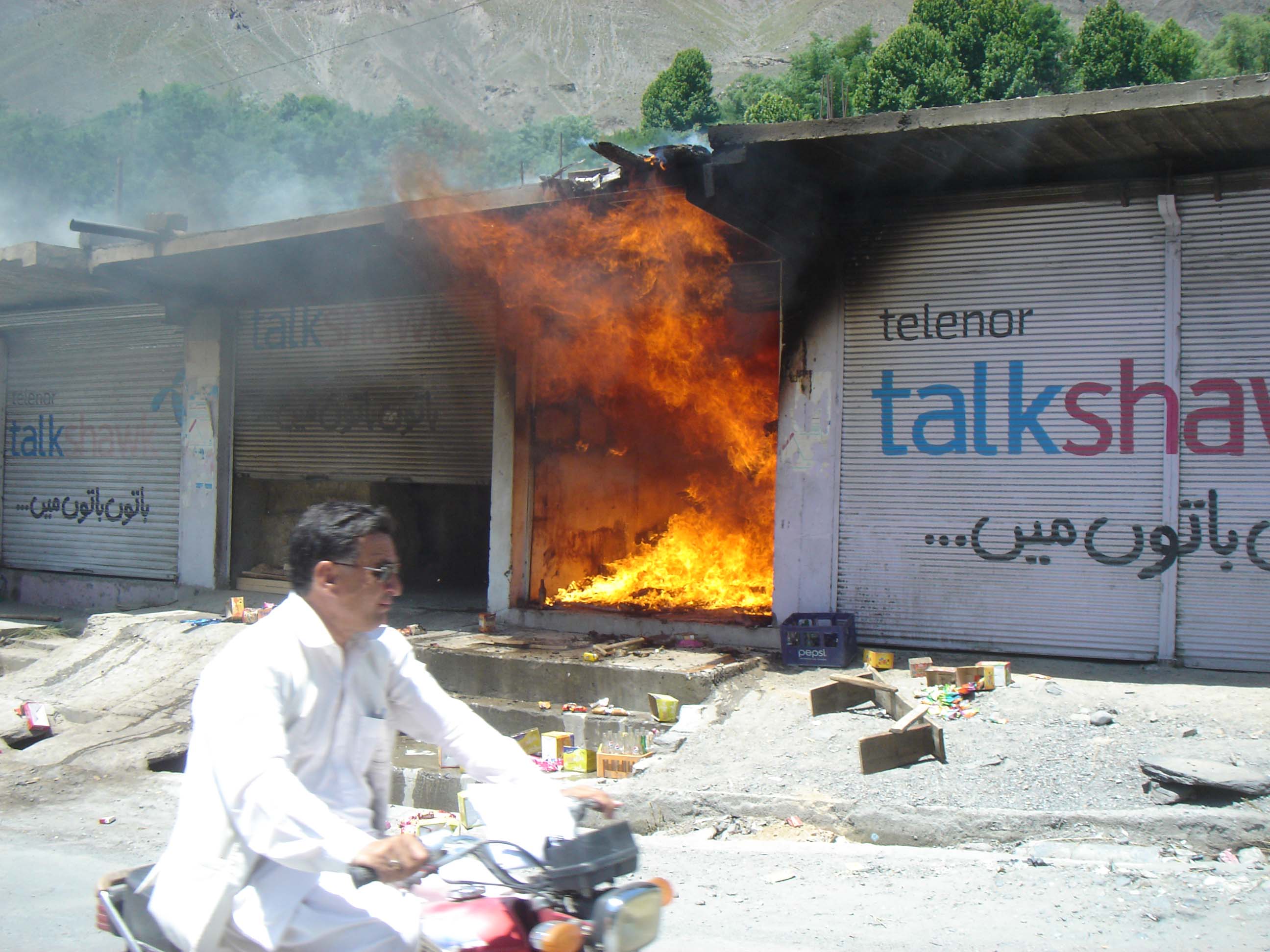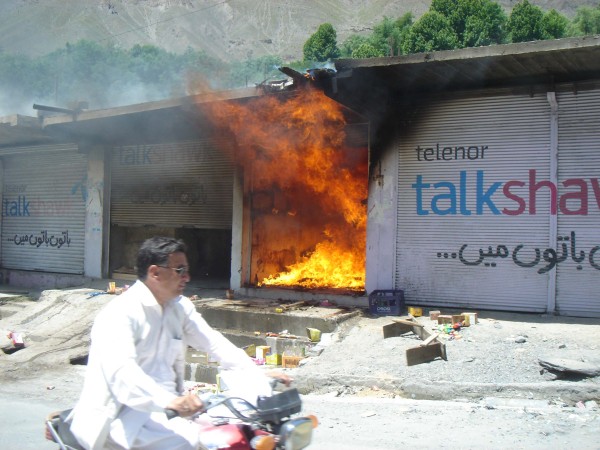 By: Gul Hamaad Farooqi
Chitral, June 6: A shop on the main road in Balach area, PSO petrol pump was gutted this morning.
According to DPO Ghulam Hussain, the burning shop had merchandise worth 0.5 million rupees, as claimed by the owner. The reason by eruption of the fire could not be ascertained.
Eye witnesses said that the of Ameer Baig son of Deenar Baig, a resident of Balach area, caught fire and turned into ashes as people looked on helplessly. An eye witness, Suhbanuddin, said that he called the Fire Brigade thrice and also informed the local police. He said that the fire brigade officials could not reach the area in time.
A local activist said that he could see the flames raising from the general store of Ameer Baig. He also claimed to have called the Fire brigade staff  on telephone, saying they reached after an hour, despite of promising to leave at that moment.
Some local people complained that there are more than 110 staff in TMA, including 10 drivers but no body is present in the office most of the time. They said that the staff stay at their houses during office hours or engage with personal businesses in the market.
A staff member of Fire Brigade told this scribe that the office telephone is attended by their officers and they move after being informed. He accused his officers of informing the fighters very late.
A large number of the people from the area gathered on the spot and struggled to put off the fire, to stop it from spreading to the nearby shops and the PSO petrol pump, located approximately 30 meteres away from the burning shop.
Social and political circle of Chitral demanded from provincial government as well as from district administration to conduct inquiry in this connection and to assure attendance of a large number of staff of TMA Chitral and to bound Fire Brigade staff to be red alert any time to reach timely to fire place in case of any emergency.