PTI planning "fast-track" preparations for upcoming Gilgit-Baltistan elections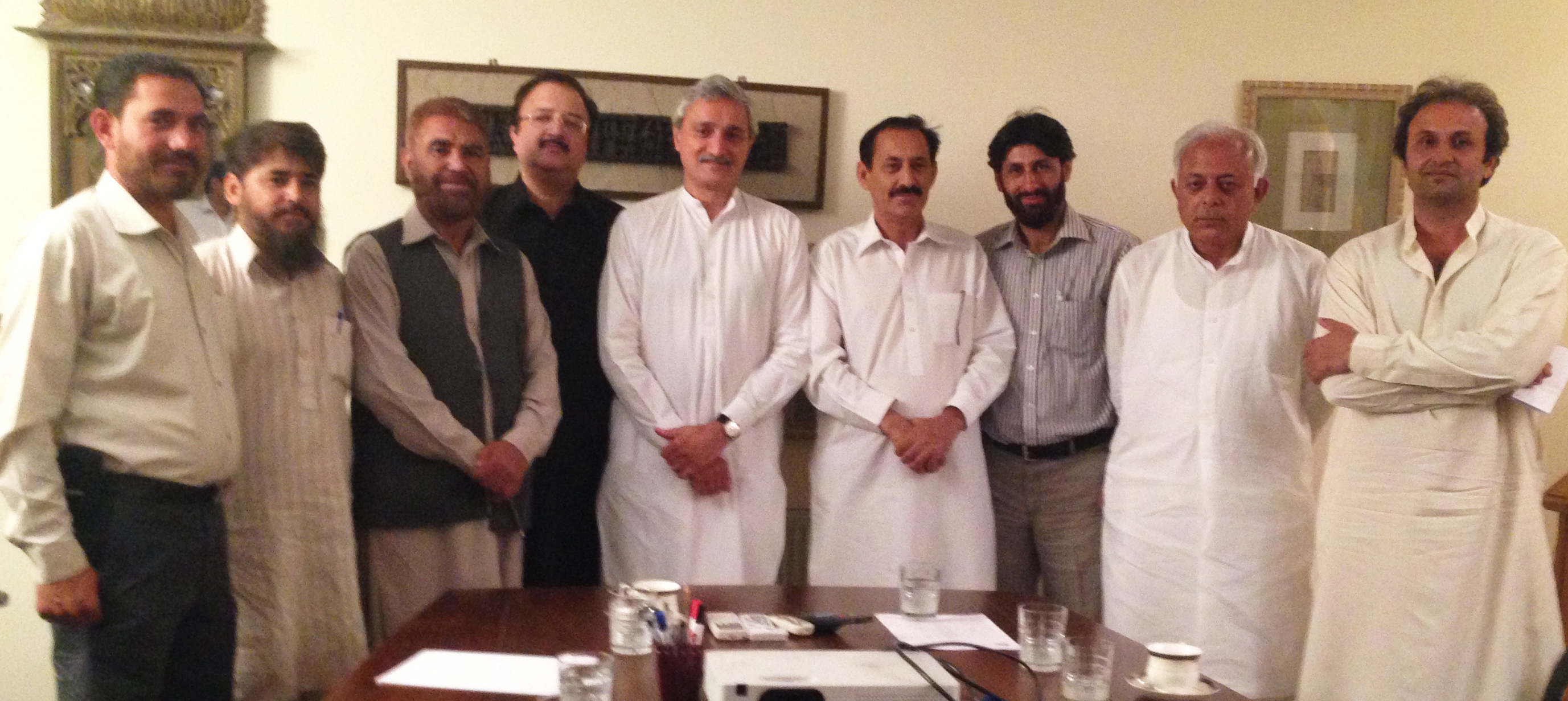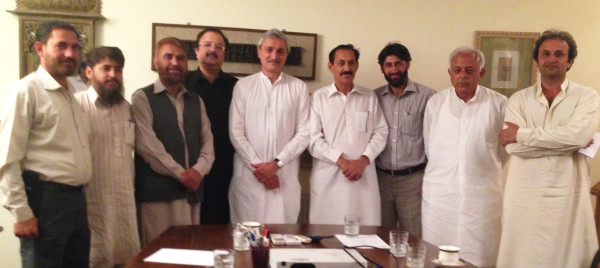 Islamabad, June 10: (PR) Pakistan Tehreek Insaf (PTI) GB Party leadership called on the Secretary General, Jahangir Khan here on Tuesday to discuss various issues pertaining to the upcoming election campaign in the Gilgit-Baltistan region.
The GB party leadership group represented by convener PTI GB, Hasmat Ullah Khan, General Secretary PTI GB, Ali Murad Khan, District President PTI, Farooq Ahmed and other party workers were present in the meeting in which it was decided that the preparation for the upcoming GB election would be put on fast track to achieve maximum results.
While evaluating the preparations for the elections, Secretary General appreciated the performance shown by the party workers and the senior team in strengthening the part activities and spreading the message of PTI in the nook and corner of Gilgit-Baltistan. "We are quite optimistic that under your leadership and with your endless efforts, PTI will win the Gilgit-Baltistan elections 2014" stated Jahangir Khan Tareen while receiving comprehensive briefing on the preparations.
He stated that the enthusiasm shown by the party workers and especially the youth of Gilgit-Baltistan was praiseworthy. "With this dedication and commitment, I am certain that the youth would play a vital role in providing a boost to the party activities in the region" He remarked.
The convener of the party in GB, Hashmat Ullah Khan also requested the Secretary General to ask the central leadership of party to take special interest in Gilgit-Baltistan area while terming it "an area of learned people and a region of due importance".
The Secretary General while taking note of the suggestion told the party workers that the central leadership has constituted GB Coordination and Support Committee in order to purposefully accomplish the party activities in the region. This Committee includes, Ghulam Sarwar Khan, Raja Amir Zaman and Malik Sohail Kamrail. The committee will visit Gilgit-Baltistan before Ramazan to activate the party work and make necessary preparation for the Chairman PTI, Imran Khan's visit to Gilgit-Baltistan.