GLOFs furhter traumatize life in the disaster hit Gojal Valley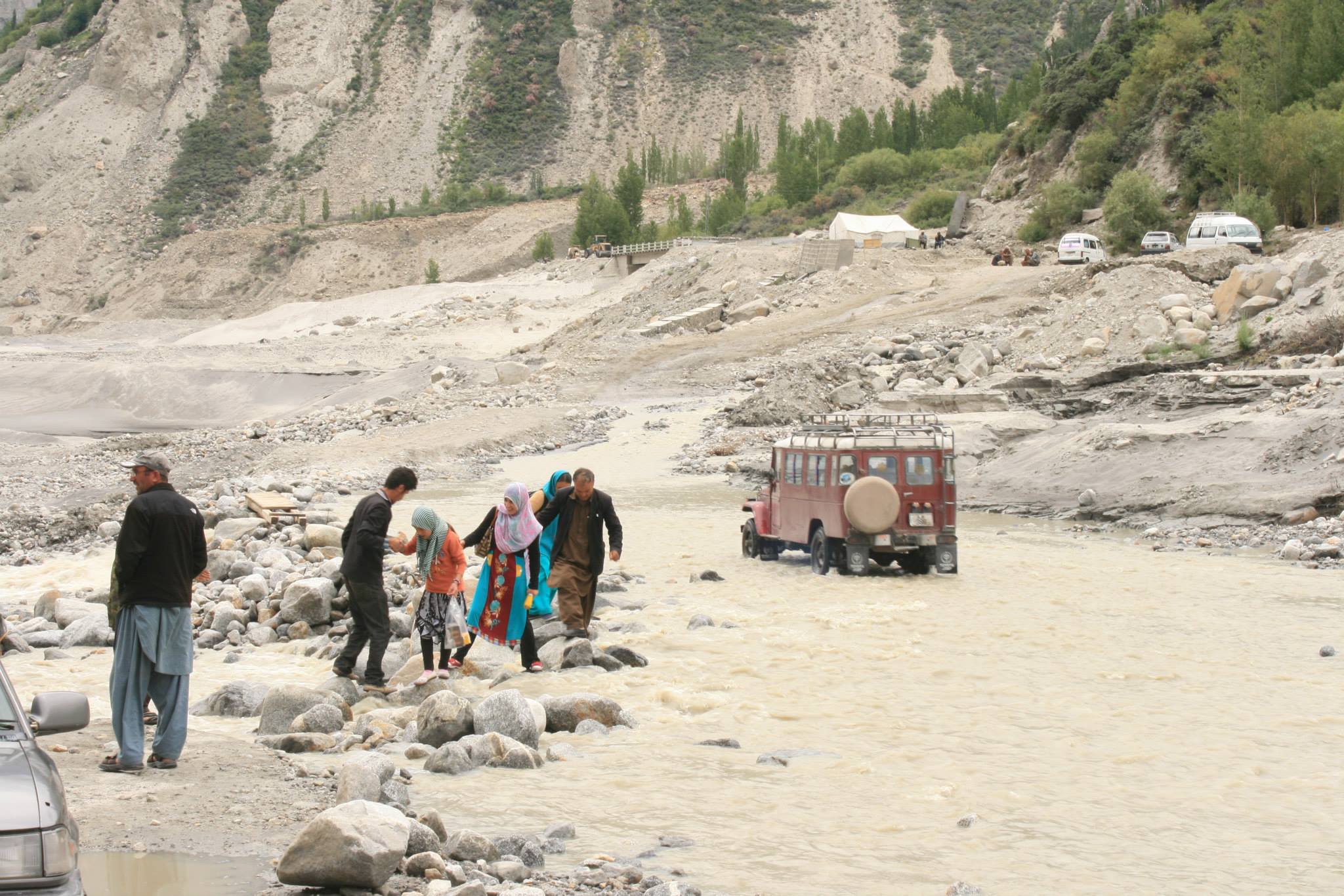 Didar Ali
The poor commuters in Gojal Valley, Upper Hunza, have to cross the icy water at Yazupk, glacial stream, near Hussaini village; many of them are women and children. It's not the icy water only, it also brings mud and stones along which makes the journey even harsher.  The innocent school students from Hussaini village have to experience it everyday; as they get their education in schools of Gulmit therefore they have to cross the GLOF area twice daily.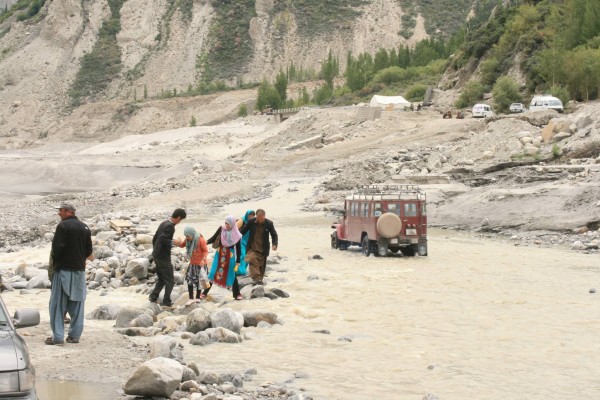 Local administration seems helpless to find any solution to overcome the risk, at least for travelers.  The CRBC (Chinese Road and Bridge Construction) is there to serve their high officials only.
The officials are not even interested in coming up with some practical and sustainable solution, apparently because this place has now turned a money-making opportunity for the CRBC.
There are machines and equipment which can be used to dig a deep a channel for the release of glacier water, a local said. Sadly, the machines received as Chinese aid, are now in the hands of FWO (Frontier Work Organization), parked at the shorelines of Attabad Lake since last year, rusting under the open sky.
"They only clear the road if there is any high government official traveling or any CRBC official gets stuck here, they don't care about the general mass", another local traveler complained.
One can witness increase in water level, and if there is increase in temperature (which is obvious in these summer season) it becomes more dangerous the commuters can't even imagine crossing the flood area.
SANGUINE Foundation,  a local NGO,  is the only hope for travelers; its volunteers are helping commuters to cross the flood area, many times they have constructed foot bridges to ease the journey sadly all these foot bridges got washed away.