Chitral: Government Inaction led the community to reconstruct bridge on self-help basis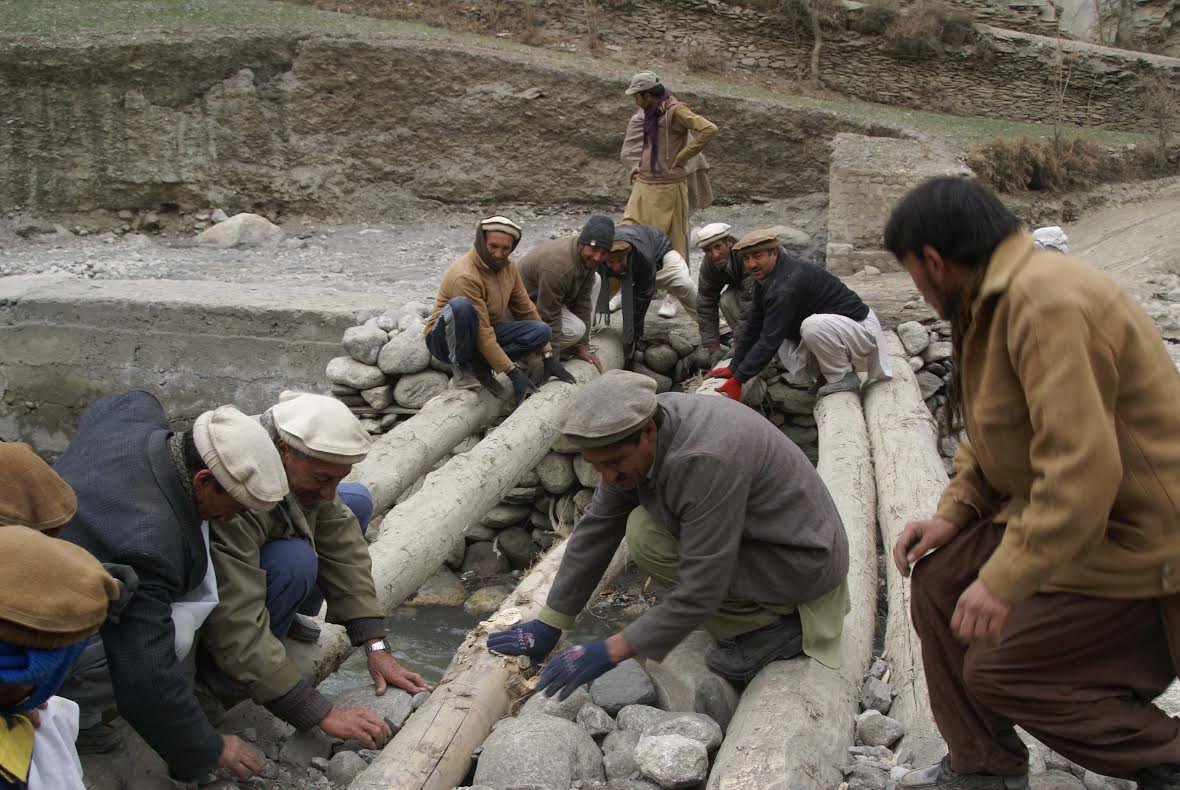 Gul Hamaad Farooqi
Chitral, Dec 13:  The government inaction has led the people of Sosom, Karimabad and Hassanabad villages to reconstruct the Hassanabad Bridge on self-help basis. This Bridge was damaged during the devastating floods in 2010. The damaged Bridge was then replaced with another wooden Bridge of 1.2 million budget. Heavy traffic later damaged the wooden Bridge and vehicles were now crossing the River to approach the main road.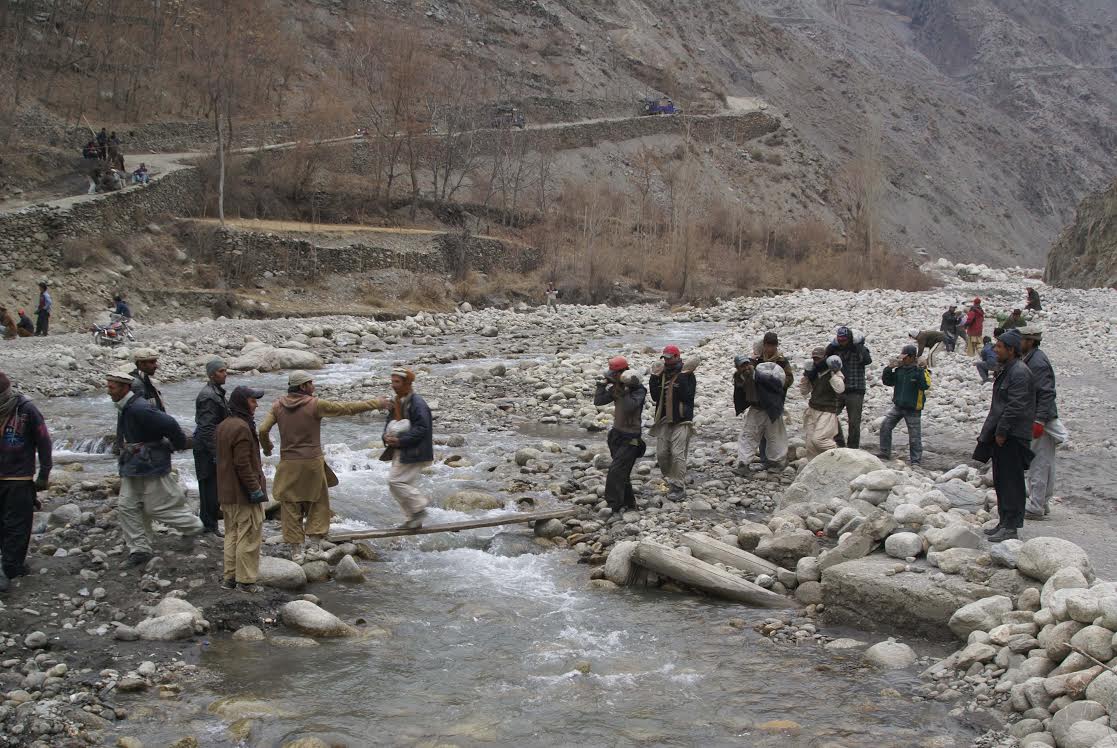 Former district Naib Nazim Sultan Shah informed media that the community approached elected MNA, MPAs and also paid visits to the concerned government departments. We are now determined to construct this bridge on self-help basis by collecting donations from individuals and non-governmental organizations to purchase wood, he added. He said about 500 people from Karimabad, Sosom valley and Hassanabad village volunteered to do the labour work.  The community has also repaired the link road and Karimabad and Sosom valley roads on self-help basis.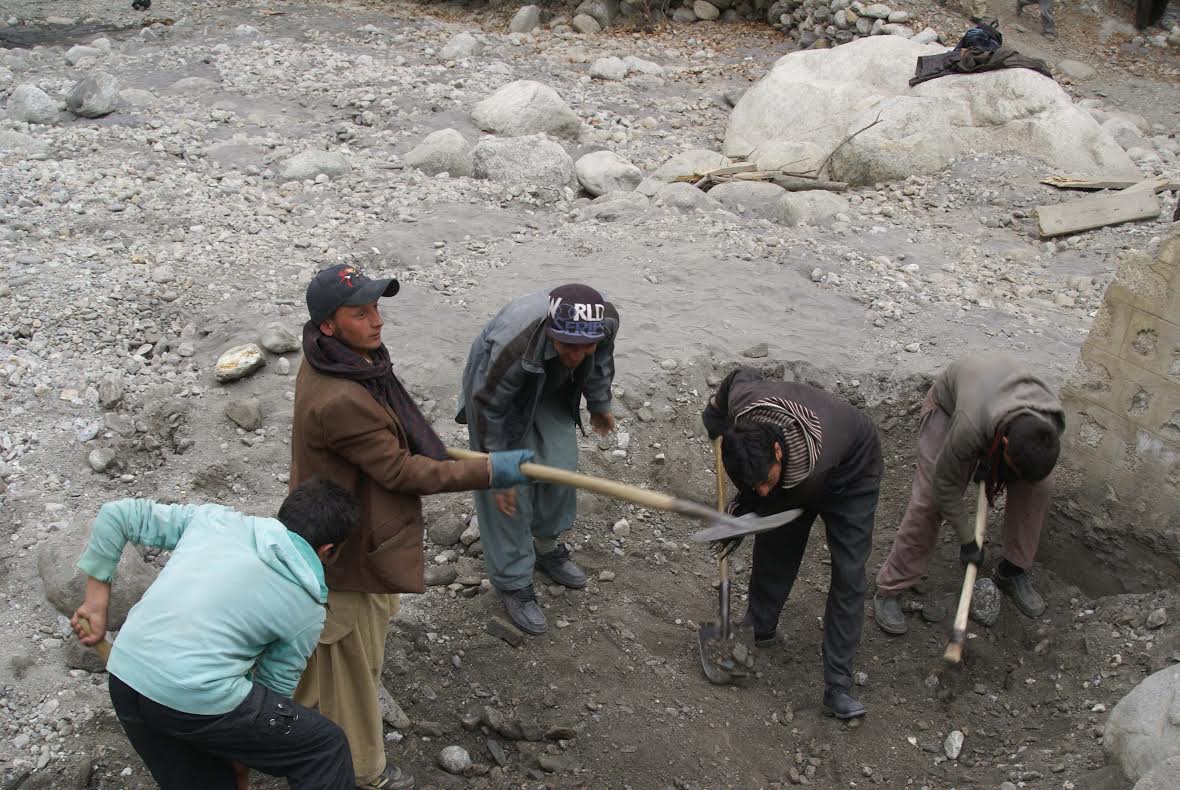 Muahammad Ali, a local social worker, said the residents were frustrated due to the inaction of their elected representatives. We want to register a unique protest by completing the work on self-help basis, he added.
According to a local contractor, the community has voluntarily completed the work which could otherwise cost about 2 million, if constructed by communication and works or any other government department.
The local community said that passenger vehicles were crossing the River but it was dangerous for patients and other emergencies.
The local community has demanded from the PM and and Chief Minister KPK to allocate fund out of the discretionary budget to construct a permanent bridge and road in this locality.