Chitral: SRSP constructs waiting and rest rooms at Lowari Top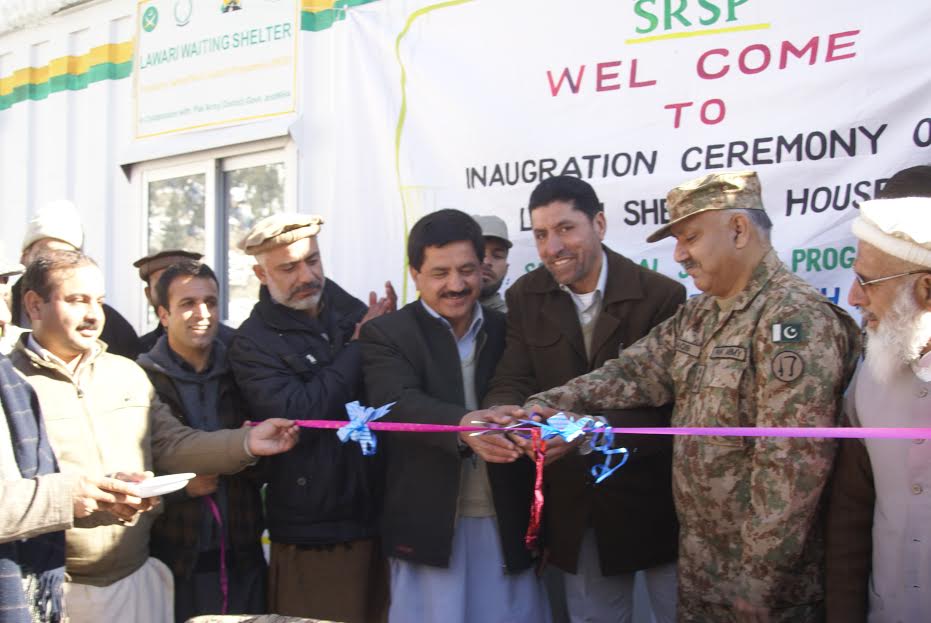 Gul Hamaad Farooqi
Chitral, Jan 15: Sarhad Rural Support Programme (SRSP) has constructed 3 waiting and 6 rest rooms at Lawari Top to facilitate the local passengers during the harsh winter conditions. Col. Saqib of Pakistan Army Corps of Engineers inaugurated the newly constructed rooms at south portal of the Lowari tunnel at Dir side by cutting the ribbon.
Speaking on the occasion, Col. Saqib of Pakistan Army Corps of Engineers appreciated SRSP for fulfilling the long awaited demand of the people and assured for all out support.
The Regional Program Manager of SRSP Dir, Mir Ajab said that the waiting and rest rooms, at both sides of the tunnel, were a major demand of the people of Chitral. He said SRSP constructed waiting rooms at North side, near Ziarat, last year and also installed container rooms in south portal at Dir side.
He said the rooms were constructed with a cost of 2.7 million on the special directives of Shahzada Masoodul Mulk, Chief Executive officer of SRSP in order to facilitate the local passengers, especially women, children and patients.  He said the 3 well-furnished waiting rooms are with heating system and separate rest rooms for male and female.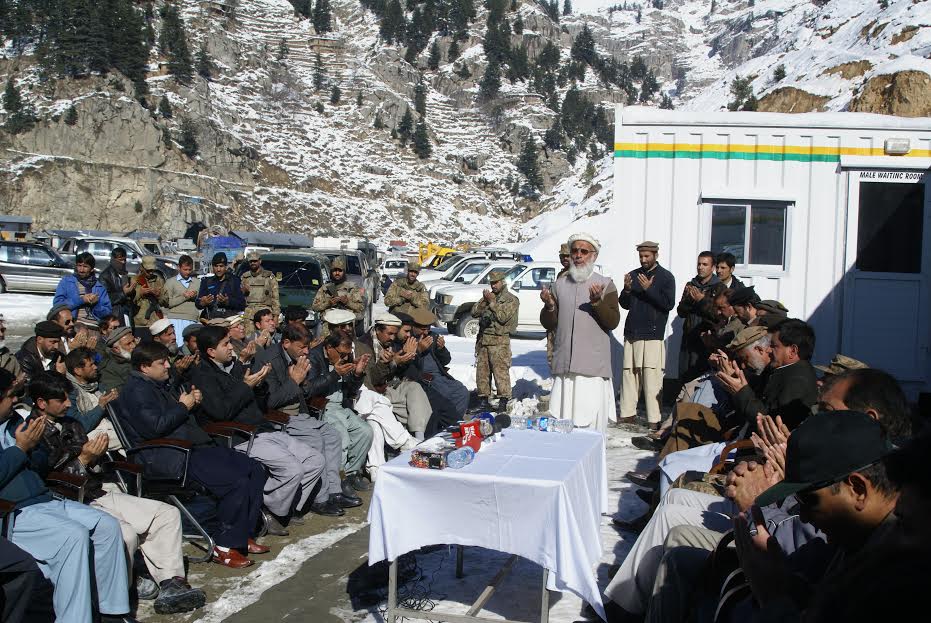 Additional Deputy Commissioner Dir, Akbar Jalal Chitrali; Additional Assistant Commissioner Drosh Basharat Khan; Project Manager NHA; District Program Manager SRSP Chitral Tariq Ahmad; Amir Jamat Islami Maulana Sher Aziz; Commandant Dir and Bajawar Scouts were also present at the inauguration ceremony.
Speakers appreciated SRSP for rendering meritorious service to the local communities. There was not a single hotel, restaurant or any other facility at Lowari top to facilitate local commuters, they said.
It is here to mention that Lowari tunnel is the only land route to Chitral and heavy snowfall blocks the route during winter and the tunnel opens twice a week for traffic. This situation was forcing passengers, including women and children, to wait here for hours in severe cold weather.