Military Courts and Gilgit-Baltistan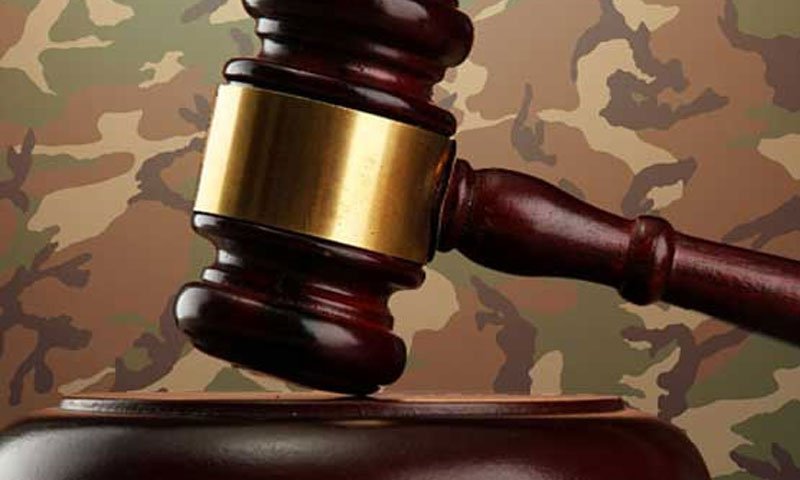 Ejaz Karim
The horrific attacked on Army Public School Peshawar on 16th December 2014 opened a conceivable debate on terrorism for Pakistan's capitalist politicians, military, mullahs, and corporate – media to form a new power-oriented nexus.
Aftermath of Peshawar tragedy on 17th December prime minister summoned All Parties Conference (APC) in Peshawar to make a national plan against terrorism. The APC attended by all National leadership and Chief Ministers of four provinces except GB. When asked regarding the absence of GB leadership in APC a Federal minster said that "GB has no threats of terrorism".
Eventually, Parliament of Pakistan passed 21st constitutional amendment to protect military courts constitutionally. Moreover, a 20 – point National Action Plan (NAP)  developed to combat extremism and terrorism and decided to establish military courts by undermining the country's civilian judicial system. On 10 January ISPR issued a statement to establish 9 military courts in first phase in four provinces and later in Gilgit-Baltistan (GB) and Azad Jammu and Kashmir (AJ&K) for the speedy trial of offences related to terrorism.
Pakistan has a dilemma of breaking its own made few laws to make a new law and this country has history of providing justice to few by providing injustice to many. Decision of formation of military courts in GB – without the consent of leadership of the region is not only disappointed people of GB but also it is the violation of constitution of Pakistan and a testimony of typical form of slave and master relation for 67 years.
Time and again constitutional experts and Government officials explicitly said that GB is not constitutional part of Pakistan; according to Article (1) of the constitution of the country and United Nation Commission for India and Pakistan (UNCIP) Resolution. Pervaiz Rasheed Federal minister of Information said that "the jurisdiction of our constitution is not beyond Pakistan's boundaries". Former president of Supreme Court Bar Association Asama Jahangir said that "there is no mention of GB in 21st constitutional amendment therefore military courts in GB are unlawful and unconstitutional".
Nationalist and progressive parties of GB condemn the military courts and they vow to resist the courts in a disputed region. Awami Action Committee (AAC) GB – an alliance of more than 20 – political and religious parties which is awakening the people for their rights will be hampering by military courts. But it is noteworthy to mention that coming few years will be turning point for GB politically.