Need of educational development in Gilgit-Baltistan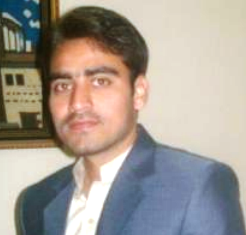 Asif Ali Sirang
 "IQRA" (Read) is the first revealed verse to our beloved prophet Muhammad (P.B.U.H). The prophet (PBUH) said: "The acquisition of education is compulsory for every Muslim men and women". This shows the importance of education in Islam. Indeed without education a nation can't progress in any field. Gilgit-Baltistan is a famous region for its geographical strategic location and natural beauty especially known for its high mountains ranges. It is a region which has a high literacy rate in Pakistan but has insufficient educational resources and security measures.
In developed and many developing countries primarily focused on Early Childhood Development (ECD) Center which helps a child to learn things in a healthy learning environment. Provisional government has taking initiatives to improve ECD system and private educational institutions are promoting more. Career counseling in educational institutions plays an imperative role for select a field according to student's interest and capability.
 GB public and private educational institutions have less awareness to facilitation and counseling for students through a proper channel. In the whole region of 72,971 km² with highest literacy rate in the country there is only a single university (K.I.U) in Gilgit and one of its campus is established in Skardu in 2011 are facilitating the students with the limited resources. There are no, Medical, Law or Engineering institution.
 Every year hundreds of students visit to different cities of the country to get admission in different fields. The one of the reason is there is no facility or less facilities in the region so students have to move to other cities and because of limited 'Quota seats' for GB in educational institutions, high marks achievers students have compulsion to get enrolled in private educational institutions and to bear heavy amount of fees.
 I would like to suggest, execution of efficient security measures for educational institutions should be in top priority across GB. Government should build new ECD Centers especially in rural population so from early age a child would get better learning environment. Law, Medical and Engineering institutions should be built in GB so more students will get opportunities to get admission in above mentioned fields or government should double the quota seats. New campuses of K.I.U should be established especially the field of Entrepreneurship, Tourism & Hospitality, and Agribusiness management should be focus more. Tourism is the backbone of the region and GB has access to world's one of the emerging economic market China for its agricultural products.
 In last few years illegal recruiting of teachers in government educational institutions was one of the highlighted issues raised by media so it's a better option that government teachers should be recruiting through National Testing Service (NTS) and scholarship should be given to the students on merit base.
On 4th Jan, 2010 Attabad village was completely destroyed due to landslide in which 20 people had lost their lives and because of bad governance of previous Federal and Provisional government, 27-29 km artificial lake was formed , Gojal (Upper Hunza) was disconnected from rest of the country. Special educational budget was announced for affected students but it was not efficiently distributed to them. So care-taker government should allocate a special budget for the affected students of this region so they can continue their studies properly.
 Although government has taken initiatives to improve the educational sector but it needs more resources and accountability so education department across GB can work efficiently and effectively. For educational developments in GB it should be the collective approach of government and its citizens to accomplish the collective goals for a bright future of Gilgit-Baltistan.