Know your one dozen ministers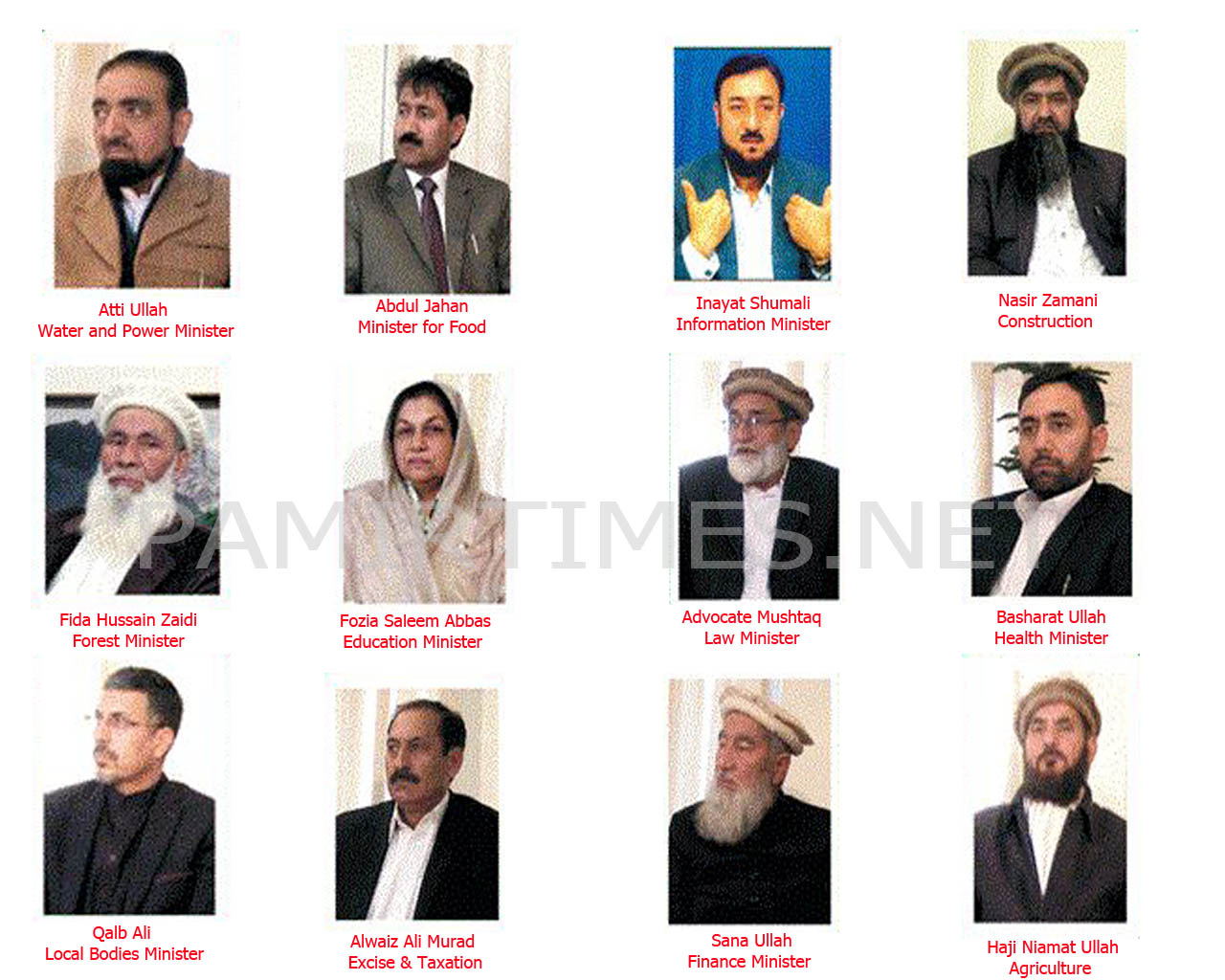 Islamabad: The federal government has allocated ministries to around a dozen ministers selected recently to be part of the caretaker government in Gilgit-Baltistan. The names and photographs of the one dozen ministers are given above.
The size of the caretaker cabinet is being criticized by commentators and observers, who are calling it a burden on the meager financial resources of Gilgit-Baltistan. It is pertinent to note that GB is solely dependent on the federal government for all of its financial resources. The large cabinet is likely to further increase the region's dependency on handouts from Islamabad.