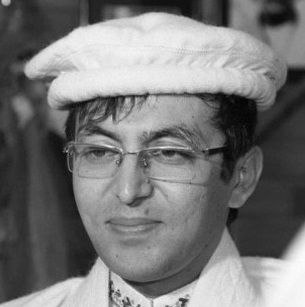 Saranjam Beyg
First there is the Kashmir factor. Since the inception of the GB governance package, the Kashmiri leadership has, covertly and overtly, expressed its displeasure towards it. Their unhappiness with the package started manifesting itself in public gatherings and through official statements. For example, reacting to the Gilgit-Baltistan Legislative Assembly's unanimous resolution to become the fifth province of Pakistan, there was across-the-board condemnation of the move in the Azad Jammu & Kashmir (AJK) Assembly.
However, with the arrival of the PML-N in the centre and its leadership's ideological leanings and personal relationships with the Kashmiri leadership, an opportunity emerged for the latter. It can be construed that by installing a pro-Kashmir caretaker government in GB and appointing a pro-Kashmir federal minister as governor — which seems to be an outcome of lobbying by the Kashmiri leadership — the PML-N is in the mood to roll back the semi-provincial status of GB.
Then we come to the demographics. Despite its modern outlook, it is no secret that the PML-N is a rightist political party and has been a close ally of extremist religious parties in the past. Hence, considering GB's demographics — particularly its Shia majority population — the N-League may be reluctant to grant the region autonomy.
Rolling back GB's semi-provincial status will appease many and anger few. Looking through the PML-N lens, rollback seems a rational political decision. On the other hand, the government seems to be ignorant of the devastating effects of such a decision.
Lastly, we come to micromanagement. Due to the parochial nature of its regional leadership, the PML-N in GB couldn't transform itself into a complete, effective political party. Winning the upcoming legislative assembly elections in GB would therefore be quite an opportunity.
The regional PML-N would prefer rolling back the autonomy package. Also, a rollback would bring GB under the direct control of the Ministry of Kashmir Affairs, which no doubt would suit the PML-N's micromanaging style and its penchant for a bureaucracy-driven political milieu.
Read complete at: DAWN