Gilgit-Baltistan readies 7 cases for military courts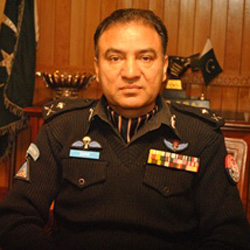 PT Correspondent
Gilgit, February 20: Zafar Iqbal Awan, the Inspector General of Police, has said that initially seven cases have been readied for submission to the Military Courts in Gilgit-Baltistan. He said this during a meeting with the media today.
Providing details, the IG said that cases related attacks on army and police personnel, and foreigners, will be sent to the military court initially.
Awan has further said that banned outfits are being closely monitored and that the terrorist and their sympathizers will be persecuted according to the National Action Plan.
Meanwhile, influential Shia cleric Agha Rahat Hussain has said that the National Action Plan is not being implemented effectively in the Gilgit-Baltistan region. He has appealed to the federal government to take notice of the situation and ensure against terrorists and their sympathizers, as envisioned in the newly formulated legislation.