155 new cases of CoVID-19 reported in Gilgit-Baltistan since May 5th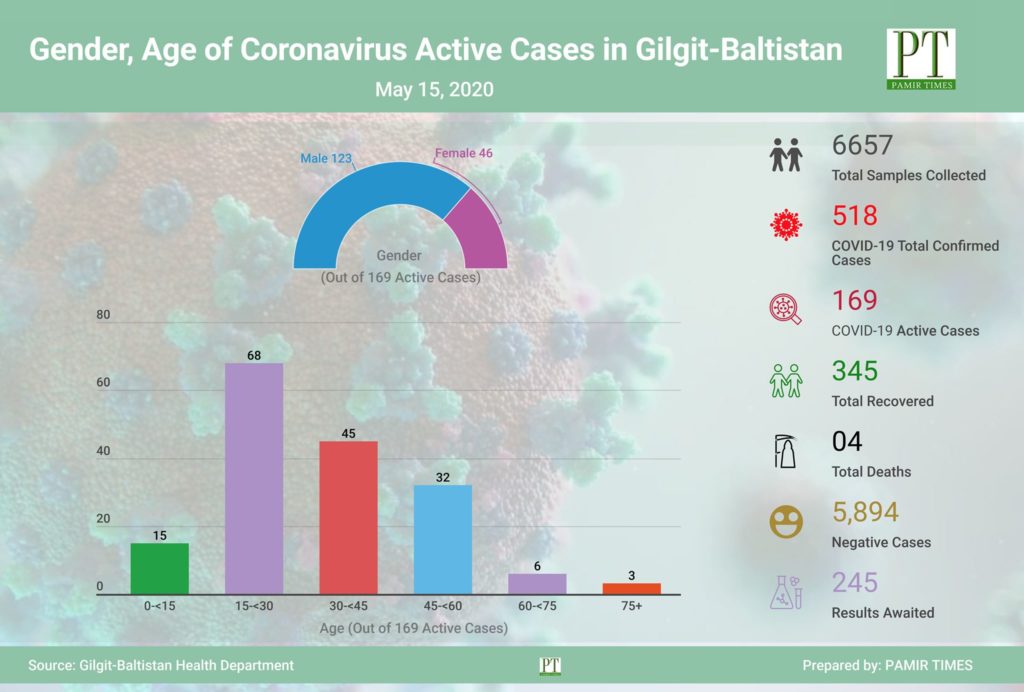 ---
GILGIT: The number of CoVID-19 cases has been on the rise in Gilgit-Baltistan. During the last 11 days, 155 new cases were reported. The total number of confirmed cases in the region has reached 518. The number of active cases in 169. 345 people have reportedly recovered, while 4 deaths due to the virus have been confirmed so far.
The testing capacity remains limited, creating a backlong, with 245 test results awaited.
The region has the 2nd highest number of cases per million people in Pakistan.