Speakers at a conference in Gilgit urge the United Nations to hold the promised plebiscite in Kashmir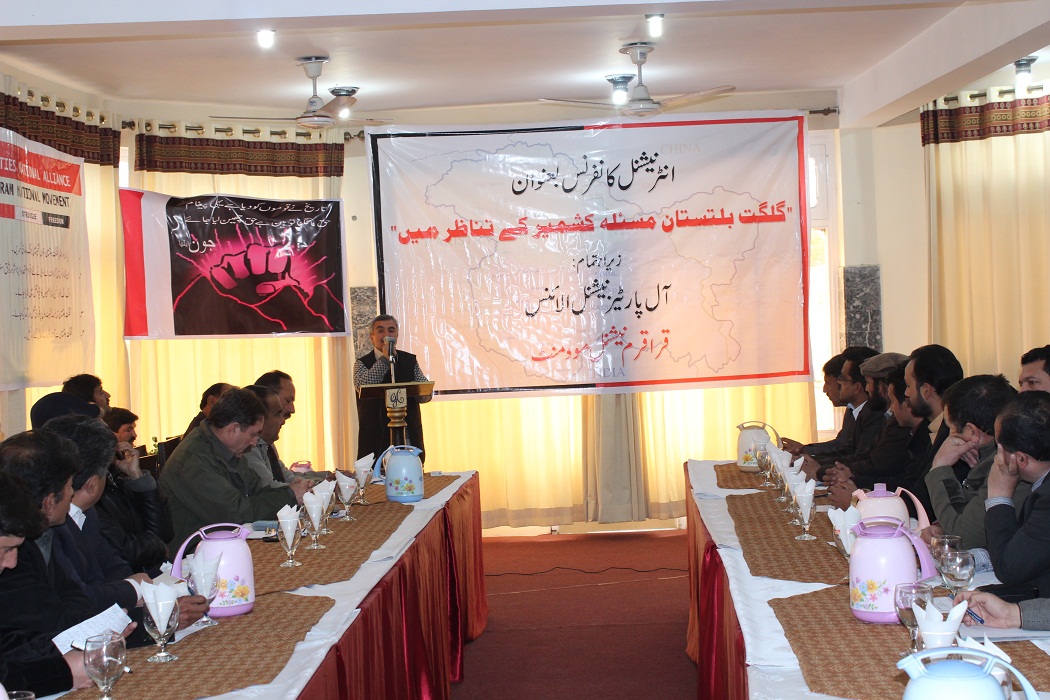 With reporting by Farman Karim and Others
Gilgit: The United Nations should play its due role in holding plebiscite in the Kashmir region to ensure amicable solution of the longstanding dispute. The people of Gilgit-Baltistan have been kept deprived in the name of Kashmir issue for more than six decades. The abolition of state-subject rule has paved the way for illegal exploitation of the region's resources. The Gilgit-Baltistan region is like a money-making pasture for the non-local bureaucracy.
These views were expressed today by speakers at a conference titled "Gilgit-Baltistan in the context of Kashmir Issue".
The Speakers also demanded formation of constituent assembly in the Gilgit-Baltistan region. A declaration was also issued at the end of the conference.
Declaration of conference held in #Gilgit to discuss issue of #GigitBaltistan in the context of #Kashmir dispute 1/2 pic.twitter.com/KeOVLetHW1

— pamirtimes (@pamirtimes) February 22, 2015
The conference had jointly been organized by Karakuram National Movement and All Parties National Alliance (APNA), a group of nationalistic parties from Kashmir and Gilgit-Baltistan. The speakers also lambasted the governments of India and Pakistan for keeping the Kashmir region "occupied and divided".
Leaders from APNA, Kashmir National Party, National Awami Party, Karakuram National Movement, Balawaristan National Front, Kashmir Students Federation, Anjuman-e-Imamia Gilgit, Gilgit-Baltistan National Movement and MWM.
Those who spoke included Yasin Anjum, Safdar Ali, Sultan Madad, Faqeer Shah, Advocate Wazir Muhammad Shafi, Azhar Ahmad, Malik Waseem, Hidayat Ullah Akhtar and Faizan Mir, to name a few.