The dance after the death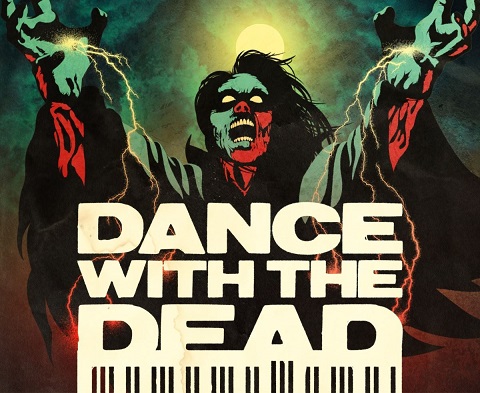 Didar Ali 
You see, you know, you recognize, but you don't feel like meeting, so you ignore and move on like a stranger, as if you have never met before. This is an obnoxious attitude in practice among many people living in the highlands. Such souring manners, which are quite common in practice nowadays, never existed before or were very rare …… yes, RARE.
If we look back, not so far; hardly a decade back, we can easily compare the collective attitudes of mountain communities of past with present time and see the contrast.  Much has changed, and sadly all these social changes have adversely affected the communities. These are changes that are unpleasant, spiteful, unkind, mean, nasty,  disgusting and even horrible.
Brotherhood, love, care, mutual respect and harmony, values that were the lifeblood of communal setups of the past, have now become fragmented due to frictions of all kinds.
If we argue with new comers about why is this social deterioration taking place, the simple reply one gets is, "we don't have time". Interestingly, if look deeper into the matter of "time shortage", which is no doubt precious in today's world, we can see that people complaining of having less time to interact with members of the community and keep the social fabric intact, are actually trying to hide under sheaths of all kinds, using tight schedules merely as an excuse.
Let's now come to the real topic, for which this preamble was important, to set the context, as you know. A new ritual is in; celebration of one's final departure. Yes. The journey to the unknown world. After death. They all come, yes! They all; without any differences of age, race, faith, or cultural background. Nowadays this 'coming' starts on the social media, spearheaded by a proactive group which becomes active soon after getting the news of you departure. They are on their toes within seconds. They spread the news of your death via SMS (short messing service), phone calls, various social mediums (Facebook being on top) and even word of mouth; heralding to the world that you are no more in this world and these proactive group of sympathizers are "truly shocked" and "deeply saddened".
Door mehfil se wo gaata raha tanha, tanha
Saaz par so gaya sar rakh kay sahar say pehlay
Some others will warp their sleeves, showing their bicep and triceps just to clean your filthy dead body, to fulfill the diviner principles, no matter how many times you have taken bath using branded shampoo and shower gels.
The diggers, not the ones using bulldozers or excavators of CATERPILLER brand but the locals using some handy tools to dig four feet deep room, having no windows and door, with so much love and care so you can enjoy your perpetual dream, under a thick layer of mud and stones. They lock every possible hole of your tiny room, just to make sure that you won't sneak out naked and embarrass them.
Zindagi jis ka bada naam suna jata hay
Ek kamzoor si hichki kay siwa kuch bhi nahi
The tourists, I mean the condolers, yes the one who come to condole, in fact the large group will rush with their branded cars and beautiful wives, wearing some classy suits (sometimes; to prevent dress malfunction) to show their unending grief with some pre-structured sentences to your family or loved ones. Some of them mumble their grief, which is hard to listen or understand and there are the ones who stand tall and shout pretty loud. All of a sudden, you become center of the topic, as they praise you being hard worker, contributor, honest, down to earth, genius, even philanthropist and blah, blah, blaaah. You will hardly believe all these words are for you, if you had sneaked out naked from the white attire and escaped the spy eyes to listen the last oration.
They all gather and carry you on their shoulder, those having short height even carry you on their head and march toward your tiny room, which is for all practical purposes a square-hole in the middle of earth where you will rot, get eaten and then, as they say, become the ash that you once were before rising as a piece of flesh. For a while you will be looking like an emperor (in sleep mode though), carried away with great care. The real attempt, seemingly is not to wake you up, as the tourists I mean visitors, yes those who have come to condole don't have useless time to repeat all these.
Padhi namaz janaza bhi meray ghairoon nay
Maray thay jin kay liye wo rahay wazu kartay
They will then throw you in with great care and quickly close every possible exit of your newly built tiny room, which probably will be cold and unpleasant, especially during winters in the chilly cold mountains. Yes, and they will not forget to install an electric bulb, or a lantern for the very real fear of power load-shedding, on top of your tiny room so that you won't have any problem in the night. Darkness within, light outside. Poetic, isn't it?
Dabaa kay chal diye sab qabar main duaa na salaam
Zaraa si dair main kiya hogaya zamanay ko
After showcasing these pretentious sympathies, a group of women wearing some color blooms will pour in, carrying some verity of deliciously cooked food. This might not be true for the city dwellers though, who have to treat the visitors with Pulao and what not! And, the food brought in by those grieved-looking women will be eaten by all who remain stuck in your house with your family. These rituals will continue for a number of days.
But, slowly and gradually you will feel forgotten, as if you had never existed before. People including your family members and loved ones will start their routines. It is a universal reality as one can't live life crying for the dead ones.
Bas itni si haqeeqat hay, Khayal-e-khuwab hasti ki
Ki saasain band hon, aur aadmi afsaana ban jaye
But you will be stunned after seeing and going through all these processes, only if you could. You will surely have hundreds of questions swirling in your mind.
You will be asking yourself:
Why they are crying and spreading the news of my death on facebook so hurriedly, probably in a frenzied state-of-mind, expressing hollow grief, with standardized words, phrases, expressions, which are soulless and routinish? You might ask, where were they when I wanted someone to talk to me while I was suffering with my unkind days? When I wanted to speak my heart out, as I was completely shattered inside!.
Why they ignored me, when I wanted to greet and meet them on streets, while passing by? I wanted to express to my true affection to my friends, relatives and others.
Why are they so passionate in constructing a new tiny room for me? Where were they when in real I wanted to construct a small and simple home for me and my family?
Why they are in rush, driving their branded cars? Where were they when I wanted to travel around and eagerly wanted someone to carry me along?
Why they are praising my work and contribution, which were not that outstanding? Why they are running short of words? Where were they when I wanted someone to help me through, when I wanted to do something good and different for myself, family and society? I wanted someone to cheer me up and appreciate my effort but they were nowhere.
Why are they paying money to the vagabonds? Where were they, when I was having monetary problems? When I wanted someone to help me to buy a pair of shoes and piece of cloths to cover my body?
Why these ladies are bringing variety of delicious food to my home? Where were they, When I along with my family were starving and badly wanted someone to buy us food to silent our hunger?
You will ask and ask, questions over questions having vague or no answers at all.
Then you will die the real death.
 Mil-jul kay jissay barhanaa dunya nay kiya hay
Uss dard nay ab mera badan odh liya hay
May raith kay darya pay khada soch raha tha
Iss shehr may paani to yazidoon nay piya hay
May sahib-e-izzat  hon meri laash na kholoo
Dastaar kay purzoon say kaffan may nay siya hay
Qateel Shefai 
Didar has a passion to write about arts, culture, environment, philosophy, politics, technology and tourism. He is also a cultural and social critic. He blogs at OINOMANCY and SHUPUN