SC should take suo-moto notice of unconstitutional appointments in Gilgit-Baltistan, Amjad Advocate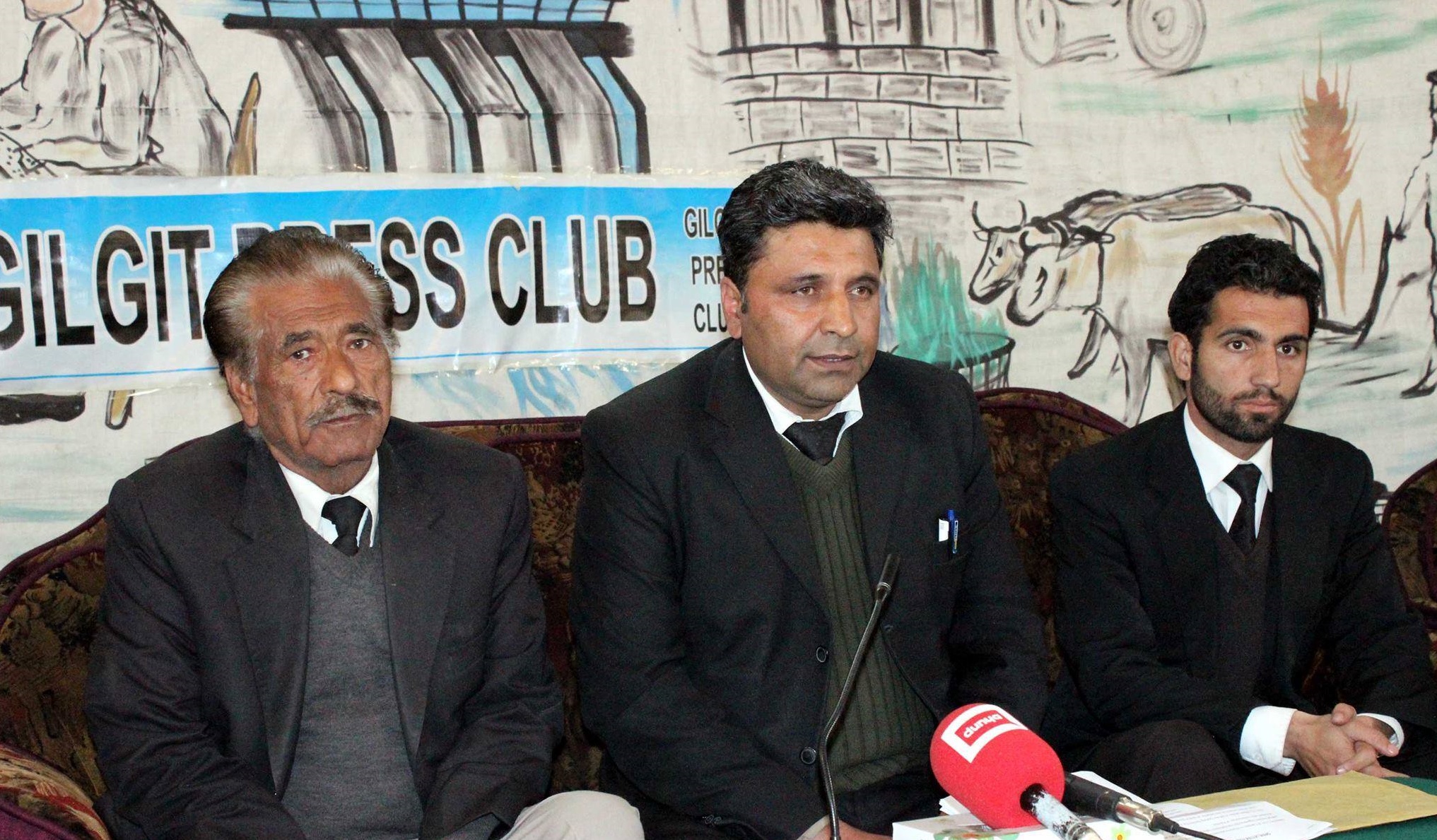 PT Correspondents
Gilgit, February 26: The Supreme Court of Pakistan should take suo-moto notice of the violations of the constitution of Pakistan with regards to appointment of a sitting federal minister as Governor of Gilgit-Baltsitan. As per law, Barjees Tahir should have resigned from the National Assembly after taking oath as Governor of Gilgit-Baltistan.
Gilgit-Baltistan has deliberately been kept deprived in the name of Kashmir dispute and efforts are underway to rollback the limited autonomy granted to the region. The exploitation of the region's resources has reached the highest levels. The federal government is pushing the region towards a Balochistan-like situation. If the region's deprivations are not addressed and overcome, then we have the right to approach global powers and institutions for our rights.
 These views were expressed during a press conference by Advocate Amjad Hussain, who is also a member of the GB Council, along with Advocate Muhammad Essa and Advocate Islamuddin. They had called the press conference to highlight the plight of the region through a letter titled "An Open Letter for Opening Eyes", and to appeal to the Supreme Court of Pakistan to take notice of the situation.
The letter, appended below, goes on to state that Gilgit-Baltistan as a whole cannot be called disputed because the states of Hunza, Nagar and the regions of Darel, Tangir and Diamer, as well as the regions of Koh-e-Ghizar have acceded to Pakistan in 1947, and that they have not remained under suzerainty of the state of Kashmir.
The letter also lambasts the federal government for making 'tailored amendments' in the Gilgit-Baltistan Empowerment and Self Governance Order to pave way for appointment of Barjees Tahir as the region's governor. It has been stated in the letter that by doing this amendment, the PMLN government has snatched an 'inalienable right of the region's people', by making them ineligible for the post of governor.
It is pertinent to note that according to the amendment, the KANA Minister, who is always a non-resident of Gilgit-Baltistan, will be the ex-officio Governor of Gilgit-Baltistan.
The letter has also highlighted what they have called violations of human rights and selective extensions of repressive laws to the Gilgit-Baltsitan, while not extending clauses of the constitution and amendments that could usher an era of empowerment and devolution. The letter gives the example of the 18th amendment, which has not been extended to GB, as compared to the 21st amendment – through which the military courts were established, which has already been extended to GB.