NHA releases roads' situation report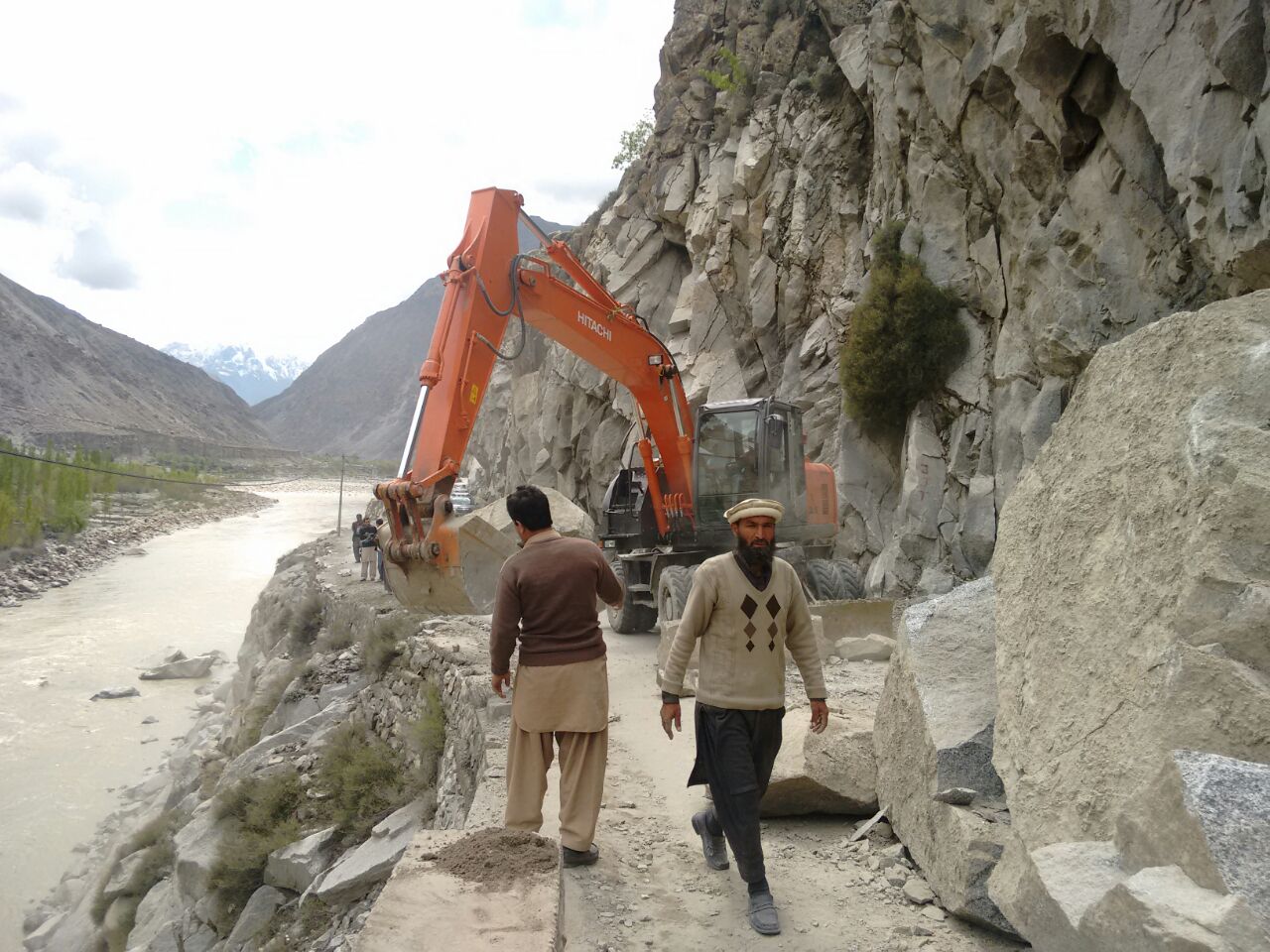 Islamabad: (PR) The National Highways Authority has released a Situation Report detailing the blockades on various roads, including the Karakoram Highway. The PR can be read below:
Due to recent heavy raining in parts of Northern Areas and Gilgit Baltistan, National Highway Network which includes N-15, N-35 (KKH), & S-1 has been damaged due to land slide and mud flow. Taking cognizance of the facts National Highway Authority has taken all necessary measures to ensure that repair works are immediately taken up. M/s FWO has been mobilized on N-35 (KKH) and S-1 (Gilgit-Skirdu), whereas on N-15 different contractors are mobilized to clear avalanches and snow.
The Route wise Situation report is as under;
N-35 (Hassanabdal-Haripur-Abbottabad-Manshera-Thakot-Dasu-Gilgit-Khunrab):
Road from Hassanabdal upto Thakot (Km 0 to Km 190) is open for all kind of traffic.
The road from Thakot (Km 190) to Kiyal (Km 265, which is 8 km after Pattan) was blocked at different locations, however now it is open for all kind of traffic.
At Km 266 Kiyal Bailey bridge abutment was damaged. M/s FWO and NHA team with lot of effort has repaired the abutment in shortest possible time.
After Kiyal bailey bridge i.e. Km 266+600, KKH in 90 meter width and in 40 meter depth has settled due to land slide. Due to damage to Kiyal Bailey bridge abutment, access to this road portion was not possible. Now machinery is under mobilization. Efforts are to make cut in the hill with blasting and making path for roadway.
Road after this 90 meter slide portion i.e. Km 266+700 to Km 298 has been cleared.
At Km 298 heavy slide has damaged KKM in 300 meter length and 90 meter depth. NHA has mobilized M/s FWO to clear the slide and make roadway by blasting the hill side.
From km 298+300 i.e after land slide portion road is clear upto Km 306 (Barsin) one way.
Road from Km 306 (Barsin) to 326 (Looter) is closed due to number of slides, however road clearance is progress and soon it will be open for traffic.
From Km 326 to Km 352 (Sazin) and upto Gilgit (Km 540) road is open for traffic, however at certain places one way traffic is plying.
From Gilgit (Km 540) to Aliabad (Km 630) road is open for traffic.
From Aliabad (Km 630) to Gulmit (Km 669), road was opened for traffic yesterday, however, due to rain at night slide at Km 645 has occurred where, work of road clearance is ongoing.
The Road from Gulmit (Km 669) to Khunjrab Top (Km 806) is open for traffic.
S-1 (Jaglot-Sassi-Dambu Das-Shangrilla-Skardu):
Road was blocked due to land slide at Km 84, Km 54, Km 36, Km 24 & Km 15. NHA and M/s FWO mobilized all resources and grace of God, S-1 is open for traffic.
N-15 (Mansehra-Naran-Jalkhad-Chilas):
Road from Km 0 (Mansehra) to Km 108 (Kaghan) is open for traffic,however, at few points its open one way. From Km Kaghan (Km 108)  to Naran (Km 127) snow and avalanche clearance is in progress.