"World Wildlife Day" celebrated in Gojal Valley, Hunza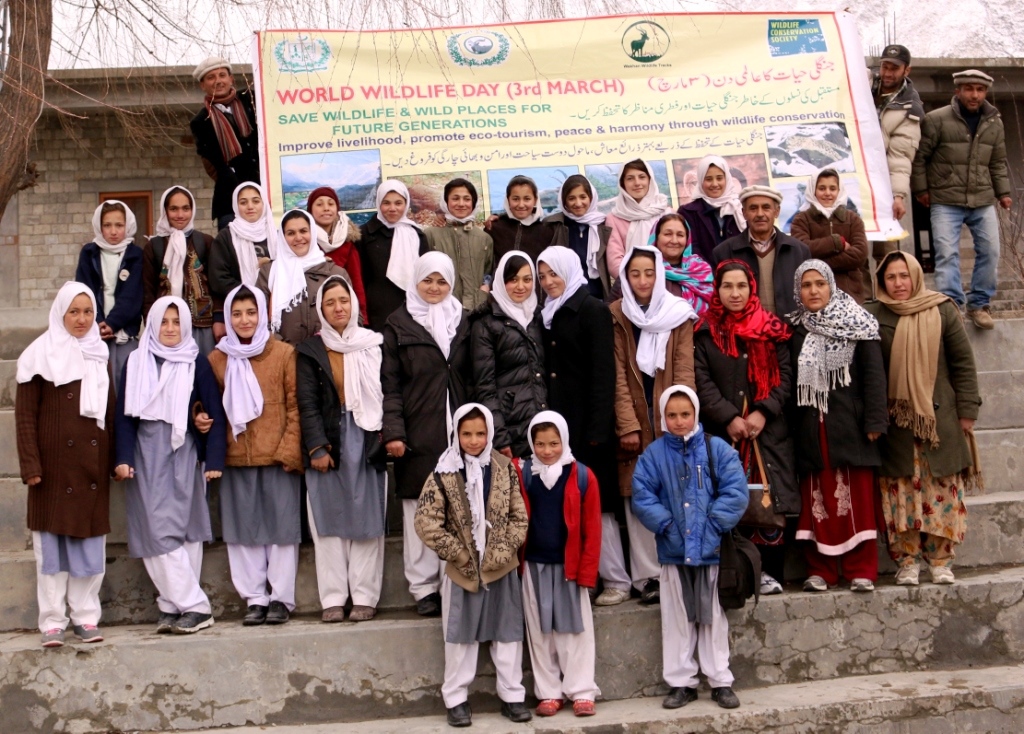 Didar Ali 
Gulmit: The World Wildlife Day was celebrated the GB Govt Girls High School, Gulmit, the Tehsil Headquarters of Gojal valley, Upper Hunza.
The event was organized by Wildlife and Environment Department of the govt of Gilgit-Baltistan. Chairman of GOLD (Gulmit Organization for Local Development) Mr. Muhammad Rehbar was the chief guest.
While sharing his views, Mr. Rehbar applauded the authorities for creating awareness among locals by celebrating the world wildlife day. 'There many wild animals which are on the verge of extinction and its the right time to take some practical steps to save the fragile mountain echo-system.'
Mrs. Shazia Waheed, Ali Ahmad Jan and some other teachers shared their views about the importance of the day and emphasized on the audience to share the info with their families and surrounding people to come together and stop illegal killing and poaching of wild animals.
Mr. Didar Karim represented the wildlife department during the session and shared his views.
There are reports that the Govt. department plans to celebrate the day at a bigger level next year. It's pertinent to note that many wild animals and plants found in the region which are on the verge of extinction and there is dire need to take some practical steps to preserve these precious gifts of nature.
There are some village organization, who have been working in their respective territories but there are some area where conservation work needs to be done. Land disputes, especially on pastures needs to be resolve on emergency ground to protect these wild species.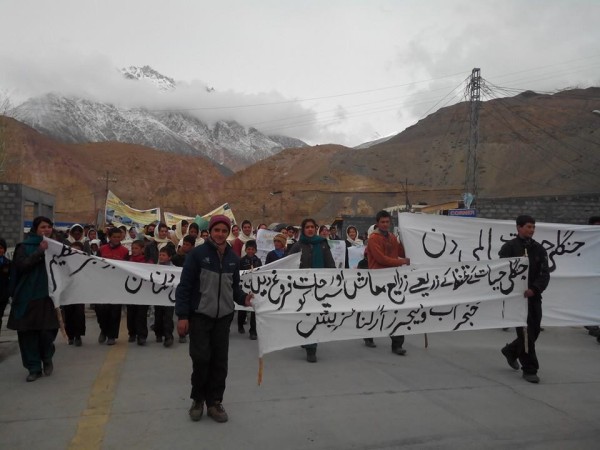 SOST: In Sost, the border town located close to China, a rally was organized to raise awareness about the importance of wildlife. Students and youth from the area participated in the rally, carrying banners and posters.
The rally was organized by Khunzhrav Village Organization (KVO), which is a major stakeholder in the region's conservation efforts.