Project launched to conserve Snow Leopards in Basho Valley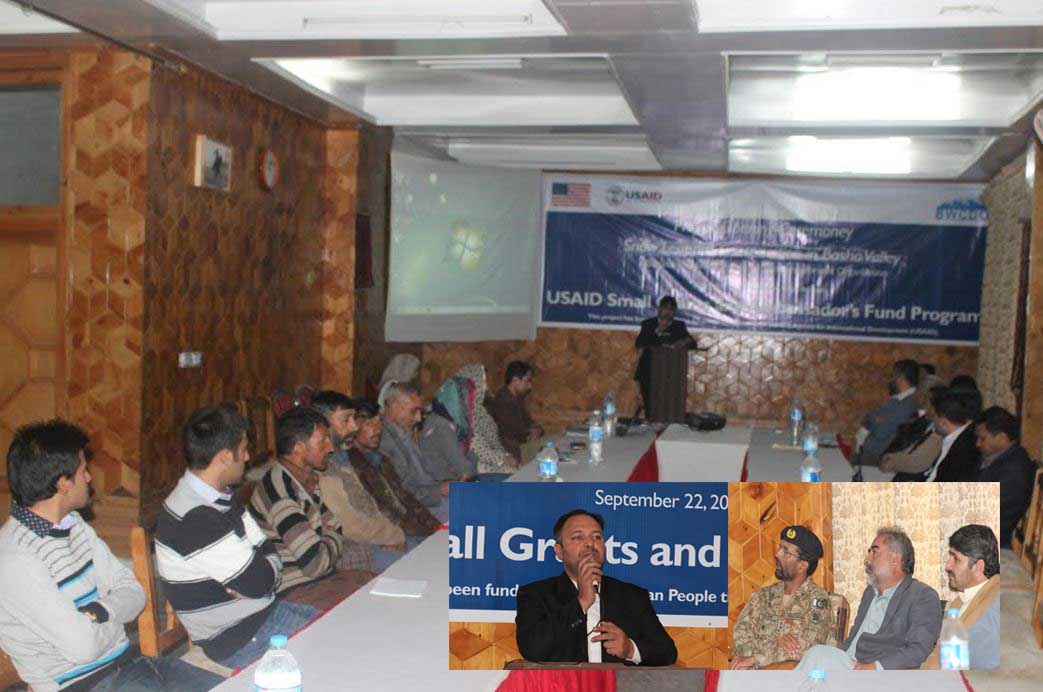 Skardu: (PR) Launching ceremony of Snow Leopard Conservation in Bhasho project was held at a local hotel in Skardu. The project's objectives and details about planned activities were shared with the audience during the launching ceremony. The project has been supported by USAID through the Small Grant and Ambassador Fund Program (SGAFP). This project will be implemented through Baltistan Wildlife Conservation and Development Organization (BWCDO) in Basho Valley in ten month period.

In the ceremony participants from Forest department, CKNP directorate, livestock and Dairy development, AKRSP, media persons and representatives from Basho valley and Mr.Kacho Imiaz Member GBLA and Mr, Imran Nadeem member GBLA also honored the ceremony. Mr. Ehsan Mahmmod Commander 62 brigade chaired the ceremony.