Supreme Court forms committee to find solution 'above the GB Order 2018 and below the Constitution'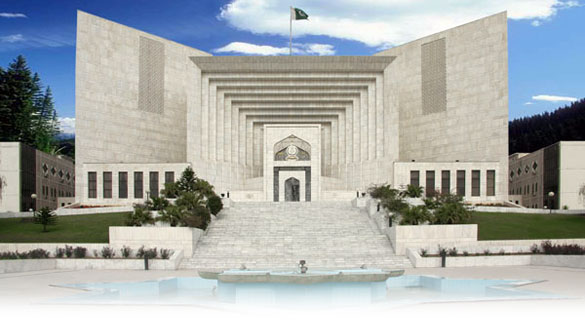 Islamabad: Attorney General of Pakistan Anwar Mansoor Khan informed the Supreme Court of Pakistan that GB cannot be made a separate province.
He adopted this stance in front of the seven-member bench of the apex court, headed by Chief Justice of Pakistan Mian Saqib Nisar, on Friday during the hearing of the case related to GB's constitutional status.
Attorney General said that GB should receive all the rights that have been given to the provinces. He apprised that the legal draft for granting GB province like powers was in final stages.
"The proposed draft is giving all the legislative and administrative rights. We will try to accept all the demands of GB people," Attorney General apprised the court.
The Supreme Court then constituted a special committee to finalize the recommendations on extending fundamental rights to the people of Gilgit-Baltistan.
The Committee headed by Attorney General of Pakistan Anwar Mansoor will comprise senior lawyers Aitzaz Ahsan, Salman Akram Raja, Javed Ahmed, Afrasiab and Secretary Ministry of Kashmir Affairs.
The Court directed the committee to review the draft after taking on board all the stakeholders and submit its recommendations by next Tuesday.
According to media reports, the chief justice made it clear that a blanket order regarding the status of Gilgit could not be issued because it was the parliament's domain. He has said that the committee must focus and find a solution that is "above the GB Order 2018 and below the Constitution" regarding Gilgit-Baltistan's status.
The chief justice said that the Supreme Court would be the guarantor of the proposed draft and no changes could be made in it by the government or the bureaucracy without the prior approval of the Supreme Court.
The hearing was adjourned till December 24.