Women Day celebrated in Hunza, more than 100 women orgs participate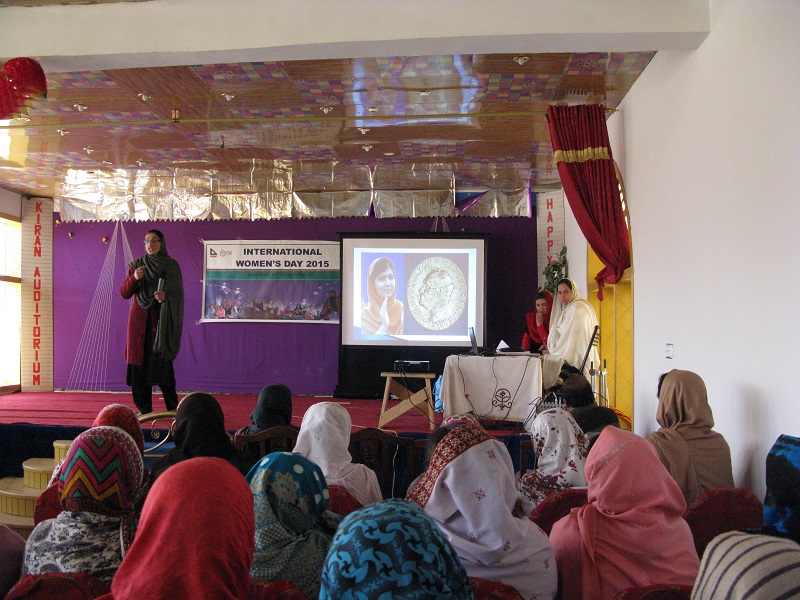 Karimabad, March 9: (PR) Karakuram Area Development Organization (KADO)' HILDP project celebrated women day on 8th March 2015 in collaboration with the Aga Khan Health Service's Maternal Care and Child Survival (MCCS) project.
More than 100 women organization from across the Hunza region participated in the event to express solidarity with the demands for women empowerment.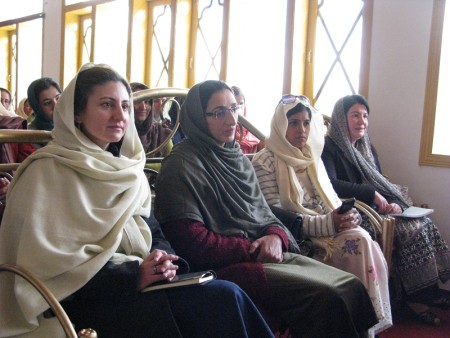 Ms. Sosan Aziz, Gender Specialist at AKRSP, Ms. Falak Naz Taj, Gender Development Officer, MCCS, Dr. Aysha Saleem, Medical Consultant Extended Health Unit Alibad , Ms Saima Khan Assist Professor University of Karachi and Hussan Meherban Associate educator ITREB spoke at the occasion.
The speakers said that economic empowerment, legal rights and more acceptance in the society will enable women to decrease their vulnerabilities and move above and beyond social constraints.
During the session, a video about Samina Baig, the mountaineering icon of Pakistan, was also shown to the audience to highlight achievements of young women and the result of dedication and hardwork.