Chitral: Lice infestation behind livestock diseases in Kalash Valley, say officials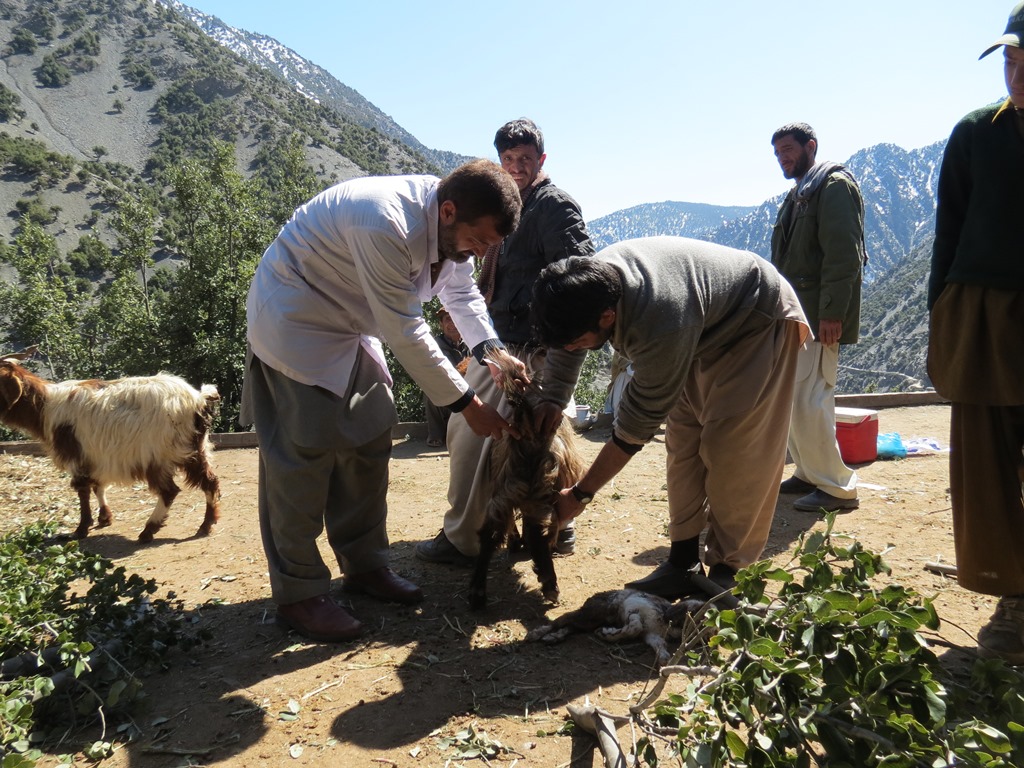 By Kashif Shahzad
Chitral March 19: Around 400 animals, mainly, goats have died during the current month in Rumboor Valley of Kalash region, Chitral. According to locals, the residents of Kalash Valley Rumboor are in trouble due to outbreak of diseases among animals which are killing more and more of their livestock. As goats keeping is an important part of the Kalasha people's culture, and one of the major source of income for the marginalized community living in Kalash Valley Rumbbor Chitral, the locals are faced with significant economic loss.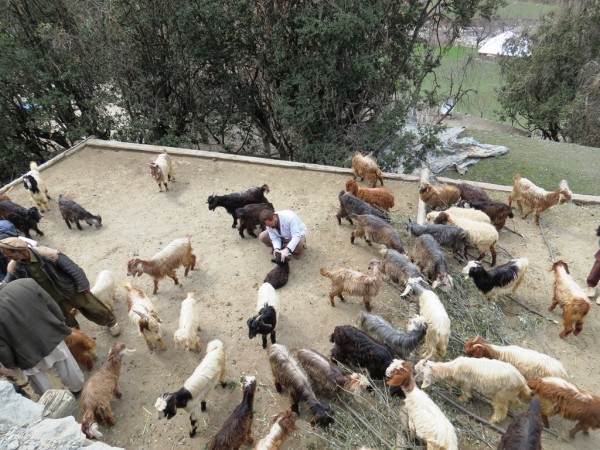 "I was shocked to see my goats dying due to the disease, because  these goats are the only source of livelihood for my family," said Taleem Khan, a local residence of Kalash Valley Rumboor.
Another resident of Rumboor told this scribe that almost 400 goats have died due to the diseases.
The nervous people of Rumboor had contacted Dr. Sher Muhammad Director General Livestock & Dairy Development based at Peshawar, and he has directed the District Director Livestock Chitral to take necessary action.
District Office Livestock confirmed that a team comprising of Dr. Mehtab  Vet officer Health  Livestock and Niyazuddin Vet Assistant had visited the area started disease information and sample collection.  While sharing the findings, Mr. Niyazuddin, Vet Assistant, Livestock department confirmed that the main problems and issues which result the killing of hundered of livestock were mismanagement of livestock and heavy lice infestation. PPR symptoms were also recorded from major part of the animals, he added.
An official source in District Livestock office confirmed that the situation is  under control now and a week-long vaccination drive with the medicine and vaccines provided free of cost by DG, Livestock & dairy development KP has been lunched. Under the vaccination drive about 4000 goats have reportedly been vaccinated and 1000 have been treated for various diseases. The local goat-keepers have also been advised to follow proper livestock management techniques, said Niyazuddin Vet assistant, Chitral.
 Mr. Shafiqullah Khan a Field Biologist associated with World Wide Fund for Nature Pakistan said that proper vaccination and management of livestock will lead to better productivity and equal consumption of the pastures forages. He also confirmed that the Village Conservation Committee (VCC) functioning in the area established by his Organization is facilitating the vaccination team to successfully implement the vaccination plan.