Poor people complain against BISP malpractices in Chitral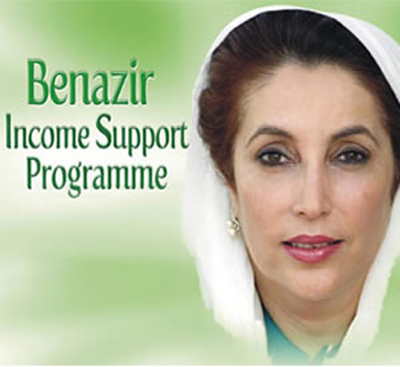 PT correspondent
Chitral, March 26: Many poor people in Chitral have complained against Benazir Income Support Program (BISP) staff's malpractices. Abdul Samad Khan son of Noor Jan resident of Jamelandeh said that he got BISP payment for some time in the beginning, but for the past 18 months he has not received any payments. He said that his requests to the staff to resolve this issue have fallen on deaf ears.
Similarly, Safia Bibi widow of Rahmatullah Khan of Priat village complained that her BISP card has been replaced with someone else's. Her son in law told this scribe that Safia Bibi has drawn only 6000 rupees so far form the BISP scheme. She complained that for around 19 months she has not been able to receive the promised money. She said that her visits to the BISP office have been in vain because the staff ar not cooperative. She specially complained against a Deputy Director, accusing him to misbehaving with visitors.
Another poor lady Ayesha Bibi was getting BISP  fund 2 years ago through post office but during the present survey she was deprived of the support. She was informed at BISP office that her card has been rejected.
Prominent social worker, industrialist and president Prime Minister Mineral Counseling Board Agha Shahid told this scribe that a large number of widows have approached his office with  complaints  that they have been deprived of the financial support given under the BISP scheme.
A large number of people complained against BISP survey and its staff working at Chitral for negative behavior with people. As well as some leaders of Chitral also complained in a public meeting of APML against BISP Chitral behavior and demanded from the Prime Minister for taking action against them as well as to initiate its survey again. In this connection when this scribe contacted Didar Ahmad Parvez Assistant Director BISP Chitral for taking his version he refused and treated inhuman with journalist. It is worth to mention here that Mr. Didar Ahmad Parvez along with his staff had attacked on a senior journalist a few months back when he visited office for recording his version in public complaints against him who also lodged FIR against him at Police station Chitral but no departmental action was taken against him. But Didar Ahmad Parvez lodged cross FIR under a conspiracy against the journalist with support of local police to discourage him.
Social and political circle of Chitral demanded from Prime Minister, Chairperson Marvi Memon for taking action against inhuman behavior of Didar Ahmad Parvez Assistant Director with poor people and to issue his transfer order because he has already completed his tenure of 2 years.
They demanded for conducting BISP survey again and posting of a honest officer to treat poor people with a polite way.