"Believe in one, respect all" is the formula for peace, says Inayatullah Shumali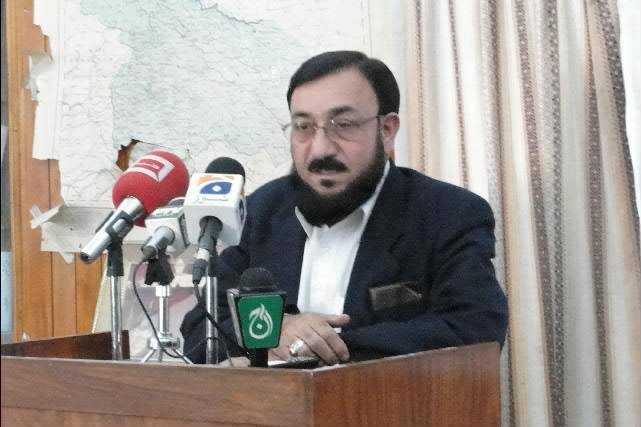 Safdar Ali Safdar
Gilgit, April 2: Gilgit-Baltistan Caretaker Information Minister Innayat Ullah Shumali has shown his eagerness to for promotion of sustainable peace and harmony in the region. He has said that by following "Believe one and respect all" formula, the region can revive its culture of peaceful and harmonious coexistence.
This he expressed while addressing a function organized by Radio Pakistan Gilgit on the occasion of its 36th anniversary on Thursday which was attended by Caretaker Ministers, government officials, scholars, researchers and people from different walk of lives.
"We are the part of an interim government to have an assignment to hold free and fair elections of the Gilgit-Baltistan Legislative Assembly" said Shumali, promising that he will not let die the richest culture of GB at any cost.
He said that we will lose the benefits of the Pak-China economic corridor if we will remain fixed into regional and sectarian divisions and our region will keep facing enormous challenges. We have to make our motherland an exemplary peaceful region, he added. He assured to extent his all possible support in resolving of the challenges faced by Radio Pakistan Gilgit station.
Eerlier, Station Director Radio Pakistan Gilgit Muhammad Sadiq Paracha discussed the administrative issues of his organization and also addressed some common issues faced by the people of GB in his speech. While linguistic experts of Shina, Brushaski, Khowar and Wakhi language shared their views about the regional languages of GB.