Political parties sign "Misaq-e-Gilgit-Baltistan" in Islamabad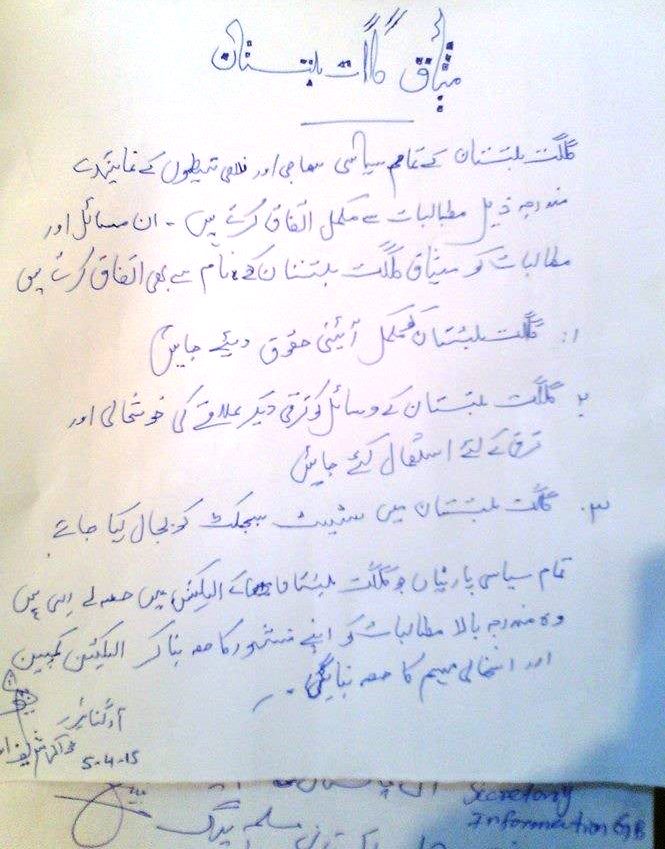 PT Correspondent
Islamabad, April 6: Representatives of a large number of political parties met two days back in Islamabad at the Gilgit-Baltistan house to discuss various options for the future of the constitutionally deprived region.
After thorough deliberations, the parties decided to sign a charter of agreement called the "Misaq-e-GilgitBaltistan". The Misaq, agreement, seeks to present a consensus voice for resolving the six decades long constitutional limbo in the Gilgit-Baltistan region.
Three clauses of the Misaq were:
Complete constitutional status for the Gilgit-Baltistan region demanded
Use the natural and other resources for regional development, the govt was urged
Revival of the state-subject rule in the Gilgit-Baltistan region was demanded
Some experts are of the view that the demand for complete constitutional rights cannot go along with the demands for revival of the state-subject rule.
It is pertinent to note that a lot of progress has been made on the front of establishing consensus among the various political groups in the region on a future governance model that helps reduce the feelings of alienation and subjugation currently prevailing in the Gilgit-Blatistan region.
The meeting was attended by representatives from many important political groups, including PTI, Balawaristan National Front, BNSO, MWM, PPP and APML, as well as a number of journalists and activists.
The participants of the meeting urged all the political parties to include these three points in their election manifestos.