"Social Protection Policy" being extended to Gilgit-Baltistan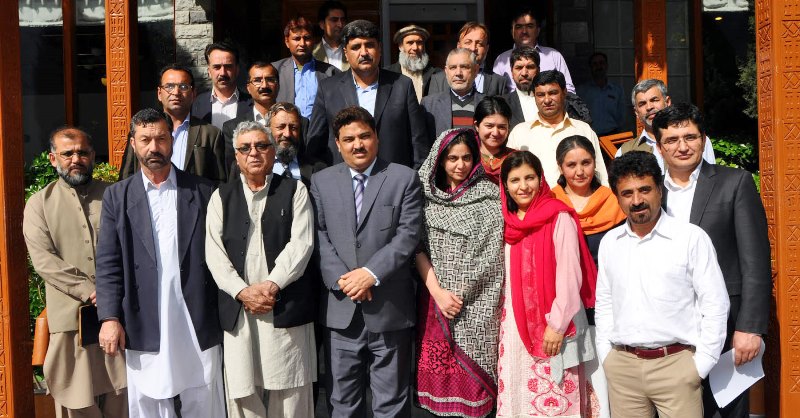 Gilgit: The Planning Commission of Pakistan is planning to expand its "Social Protection Policy" to the Gilgit-Baltistan region to provide social justice to the people.
This was announced in a consultative workshop on Monday which was organized by the Planning and Development Department Gilgit-Baltisan in collaboration with Planning Commission of Pakistan  and World Bank.
The workshop was attended by government officials, NGOs representatives and civil society activists where they shared their ideas and activities related to social protection.
"The workshop has been organized to document the issues of social protection in Gilgit-Baltistan so that a comprehensive policy could be developed" said Lubna Shehnaz, a social policy expert from Ministry of Planning Commission Islamabad while explaining the objectives of the workshop.
She said that the governmental and Non-Governmental Organizations should discuss their priorities and come up with their recommendations in documenting process of the policy.
"The Social Protection Policy will be develop keeping in view the social context of Gilgit-Baltistan hence for all stakeholders should play a vital role during the policy documentation process" said Secretary Planning and Development Department Gilgit-Baltisan Muhammad Jahanzeb Awan.
He said a series of consultative workshops will be organized at national and regional levels during the whole process.