More rains predicted, PakMet releases landslide alert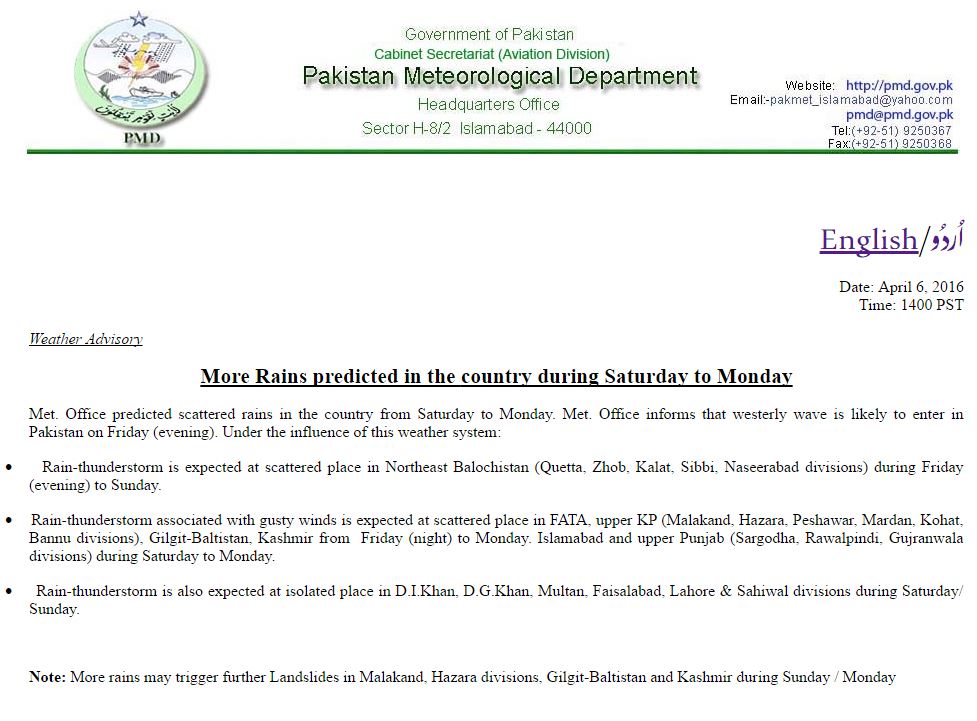 Islamabad: The Pakistan Meteorological Department has issued an alert, warning residents of Gilgit-Baltistan, Malakand Division and Hazar division about the increased risk of landslides as a result of heavy downpour expected from the night of Friday.
AccuWeather. Com, a reliable online weather information portal, has also predicted rains in almost all districts of Gilgit-Baltistan, Chitral and Shangla and surrounding areas during the next week.