Protesters bring Gilgit city to a standstill, 4 injured due to police firing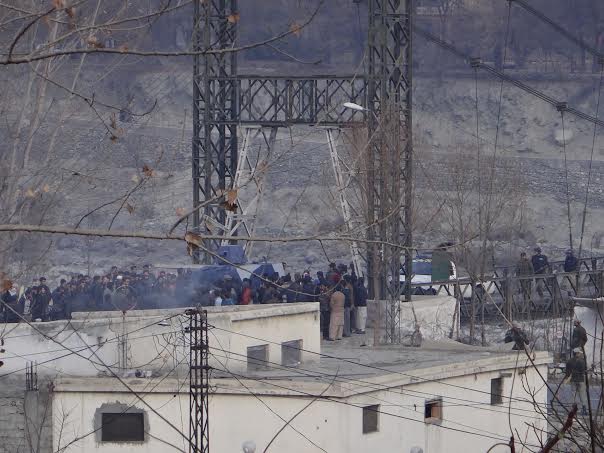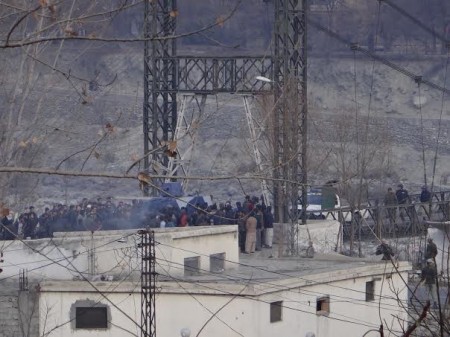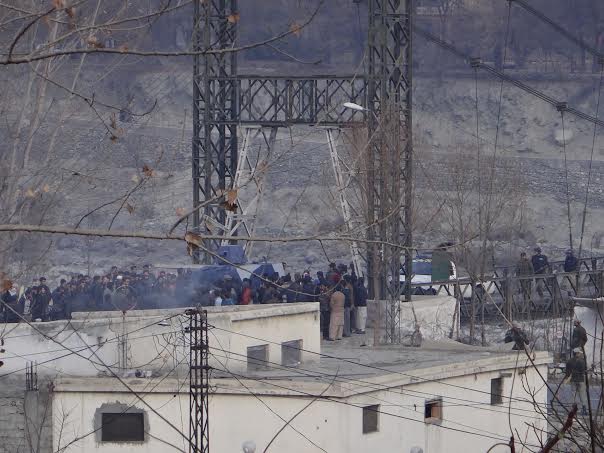 PT Report
Gilgit, December 17: Protest demonstrations were held in different parts of Gilgit city today by small groups of people. Roads were blocked in Jutial, Konodas and River View road by the protesters who did not allow buses to go to the Karakuram University.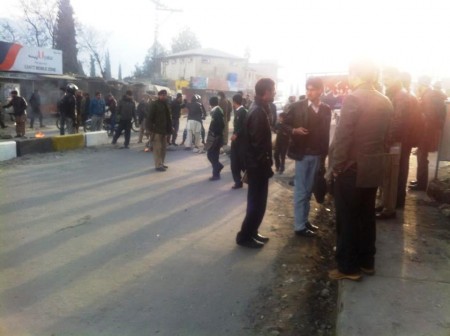 Traffic also remained off the road as the city was gripped by a sense of fear and insecurity due to rumors flowing through SMS.
The protesters this morning belonged to a religious organization and they were reportedly agitating against the reinstatement of five students of the Karakuram International University who had been suspended last week, for organizing Youm-e-Hussain at the KIU campus.

 In one incident, four people sustained injuries on their feet and legs when police opened fire on protesters near the Konodas area. The injured have been identified as Ikram, resident of Konodas, Hasil Murad son of Izat Shah (Konodas), Sharif Ahmed son of Mohammad Wali (Gulapur, Ghizer) and Muhammad Qasim, a resident of Mughalpura ward of Gilgit city.
The injured have been shifted to City Hospital, located in Kashrote area, where they are reportedly out of danger.
The protesters have now blocked roads in different parts of the city demanding suspension and arrest of SP Ali Zia, who stands accused of ordering the police to open fire on the protesters. 
Violence on Sunday night
Law and order situation in the city remained tense since last night due to the murder of two people in two separate incidents.
In one incident a resident of Chilas was gunned down in the Jutial area by unknown assailants.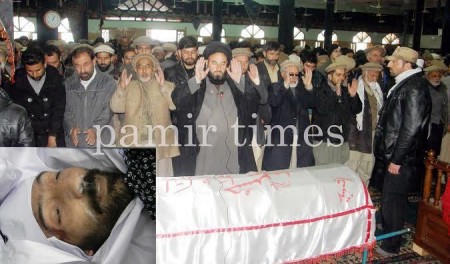 In a separate incident a young man, reported to be an employee of the National Bank of Pakistan, was shot dead by unknown assailants. He was identified as Tauqeer Abbas, son of senior journalist Zafar Hayyat Paul.
It is pertinent to note that the Deputy Commissioner of Gilgit had termed the murder of the man from Chilas as an outcome of personal enmity. However, in a charged city like Gilgit every act of violence is attributed to sectarianism, which has proven to be a very harmful practice.