OEC conducts three educational expos in Chipursan Valley, Gojal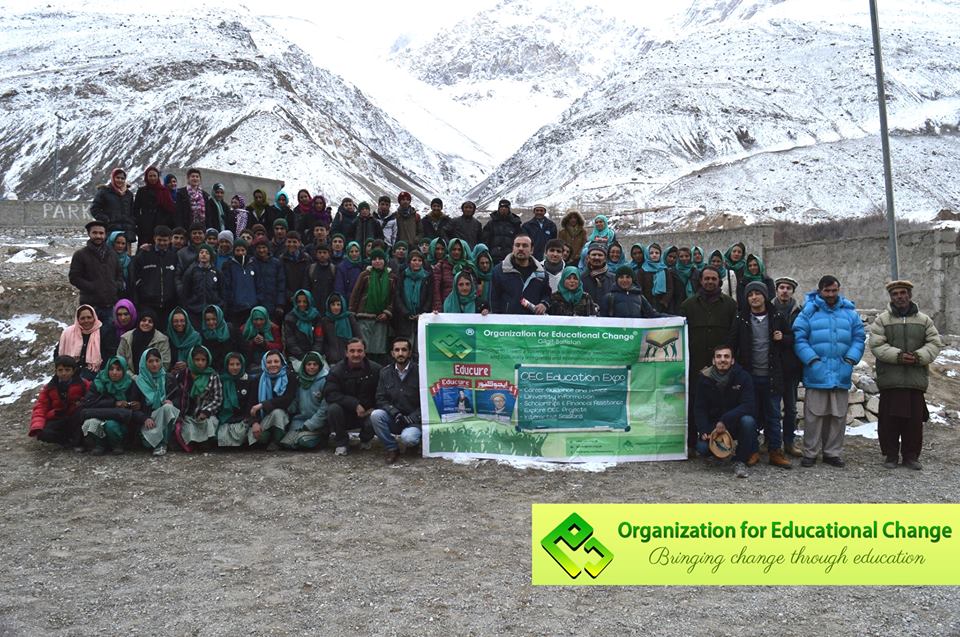 Gilgit (PR): No barrier big enough, no mountain too high.
Despite the cold weather and tough conditions, Team OEC was able to successfully conduct three expos in Reesht, Zoodkhun and Kirmin villages of Chipursan, Gojal Valley, Upper Hunza.
On February 18, Team OEC started their journey towards Gojal valley under supervision of Khayam Baig (President OEC) and Javed Iqbal (Director Expo) with team members Naeem Hayat (Comsat), Mohsin Amir(Comsat), Wajid Ali Shah(UET), Waqar(QAU).
The session comprised of activities related to Self-discovery, Career Info Hour, Confidence Building Measures (CBMs) and Individual Counseling Sessions  aimed to be interactive  mainly focusing on informing and encouraging students to speak up and express themselves.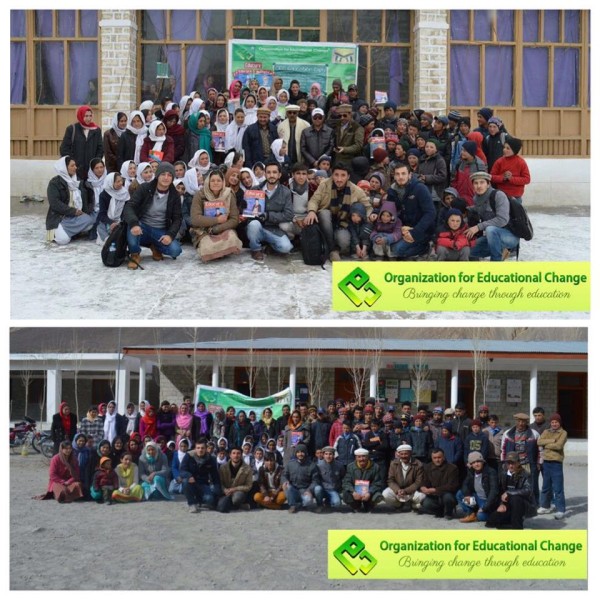 On February 19, Team OEC conducted its first session at D-J High School Zoodkhun. The session started with recitation of Holy Quran and rest of the proceedings were carried out as planned. The session was attended by 80 students. Next day Team OEC conducted two more Expos at D-J School Kirmin and Reesht respectively. The Expos were carried out perfectly, students were eager to participate in activities and showed desire to express their views and queries.
Team OEC was over whelmed by the reception and response showed by the students and by looking at their eagerness and commitment to educate themselves and contribute towards the educational development of the area no doubt Gojal valley will produce future leaders for the whole region and will play a significant role in development of the GB.
Team OEC will continue its efforts in bringing change towards improving educational awareness and serve as a beacon of light and act as a role model in development of youth and education awareness in Gilgit Baltistan.
Organization for Educational change, a student based Nonprofit Organization working to enhance the level of educational awareness among the youth of Gilgit Baltista, had already conducted 9 Expo previous year. Team OEC started the New Year 2015 focusing far flung areas of the region so that they may also be able to contribute for educational development.