Girls Education Dilemmas in Gilgit-Baltistan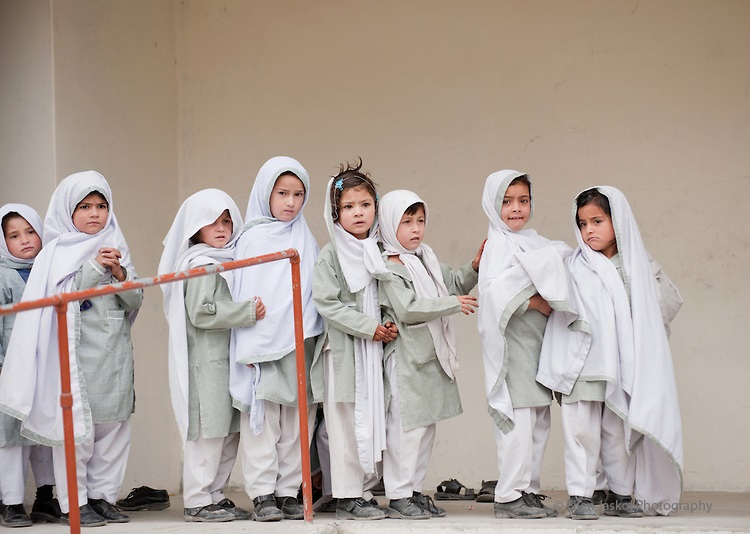 By Muzian Batool
Gilgit Baltistan is known as northern areas of Pakistan, lying under the highest mountains of Hindukush, Himalaya, Karakorum, Pamir. GB is homeland of wildlife, beautiful valleys, dazzling lakes, rivers and mountains. GB is geographically isolated and climatically very cold. The high mountains naturally divide the region into different valleys and make it difficult to access information, communicate and interact with other regions. GB is lacking in many aspects of life such as institutions, organizations, NGO'S and tourism department for promoting the social, educational, health and economic development in the region.
In GB literacy rate seems to be increasing at a relatively faster pace. As we know that Education is the simplest process of knowing and learning. Education is not restricted to schools only .It starts from mother's lap. Parents and family inculcate good manners and make responsible citizen out of their children, but the formal education start from school, where they are taught how to behave and understand what is going around them. Education is very important for every human being, only educated person has ability to take right and practical decision. Human existence without education is like fecund land. Education is considered as a cheapest defense of a nation but the education system in Pakistan is not enough good to defend its own sectors. It prime responsibility of an individual to get education and live a prosperous life. The constitution of Islamic republic of Pakistan says:
"The state of Pakistan shall remove illiteracy and provide free and compulsory Secondary education with in minimum possible period."
Education is essential for both men and women because its education by which we can differentiate between human beings and animals. The history of female education in GB is very dishearting. Pakistan has one of the lowest literacy rates in the world. More than 40% of girls never enroll in schools. There are a lot of gender discrimination issues in GB.
According to report of Asian Development Bank:
"Men and women are conceptually divided into two separate worlds. Home is defined as a woman's legitimate ideological and physical space, while a man dominates the world outside the home… Therefore women's mobility is strictly restricted and controlled through the system of purdah, sex segregation, and violence against them." 
There are significant gender disparities in education, despite of significant improvement over the last two decades the enrollment in GB is still characterized by high dropout rates. For example farming is the main source of income for the vast majority of peoples in GB. Men and women working long hours in the fields, the older children particularly girls have to take care of young    siblings and also handle other house-hold responsibility, so these girls generally not able to attend schools.
Females have been largely confined within the four walls of the home, giving birth to & nurturing children's and managing other house-holds chores. Men decide what is or is not good for women. They are often deprived of other fundamental human rights e.g. being educated or choosing their life partners.
In the most areas the girl's education is prohibited on religious ground. This is totally misinterpretation of Islam. Islam urges women and men to acquire education.
-Referring to the death of Prophet (S.A.W):
                  "Its obligation of every men & women to gain education"
This clearly states that women should receive education.
Referring to the verses of Holy Quran:
"Read in the name of your Lord. Who created, created men from clinging form, read your Lord is most generous, who taught by the mean of the pen, taught men what he did not know"
This verses address human-kind to seek knowledge. This verses emphasis both for men & women for the acquisition of knowledge.
 Daughters are considered to be guest in their parent's homes, because eventually they will move to their husband homes. This sense and concept negatively influences parents attitude toward their daughters education and also the concept of joint family system and the concept of tribalism is deeply rooted in the cultures of GB, having male children is regarded as a source of power and security for his family. Most of the families regard the birth of son as a good sign and as an occasion for celebration. On the other hand women who only bear daughters are not only look down upon by their family but also have low options for them.
There is also inaccessibility for primary education as a result of distance, child labor, male preferences, scarcity of loyal teachers and leaders. These problems are more serious for girls. Girls' schools are far away from their homes in many villages and culturally they are supposed to stay at home and cannot travel alone in our society freely and sometime families cannot afford traveling expenses for their children. In our society co-education is not accepted even in primary school. Family does not allow their girls to study in co-education due to several reasons.
Govt. due to lack of funds and budget allocated for education often failed to provide separate schools and colleges for girls. The system of higher education in GB is very poor. In GB most of the parents favor education of their sons over their daughters. They prefer to spend money on boy's education because they are future earning hands of their family. Any investment made on girls is not desirable and fruitful for their family since girls leave to live with the family of their husband. According to Edward James:
        "Education is vaccine for violence"
The social legislations have given women political, economic, social and religious rights but merely giving them right doesn't motivate them to avail these benefits. The law may give them the right to vote in elections, contest elections and hold political post but it cannot compel to do so. The law may give them right to get a share in father's property but women may not compel their brothers to give them their due shares. The law may give them the right to select their own life partner and to divorce the husband who humiliates and exploits them, but how many women insist on using this right? This is because illiteracy has made them stick to traditional values. Lack of courage and confidence prevent them from taking bold step. Education will make them liberal and broad minded and change their attitudes, values and perceptions. To educate a girl is to reduce poverty.
A fundamental problem in GB is the lack of awareness on the part of women of the rights granted to them under Pakistani law. It is because lack of education and awareness that women do not care about such things. It is the tragedy of our women that they are kept ignorant. Without education, how can they know their position in the society?
In Gilgit-Baltistan women are affected by many factors. For the most part, their lives are governed by customs and traditions. In early ages, their fathers decide for them on all important matters, while after marriage, husbands and in-laws decide matters on their behalf. Most decisions pertaining to a woman's life e.g. decisions regarding their education and profession, who they marry, in some cases even how many children a woman should have are taken by the male members of the family. According to the census of 1998, the educational indicators for Gilgit-Baltistan are below national average with a literacy rate of 37.85% (Male 52.62% Female 21. 65%).
Feminist economists argue that it is desirable for the government to allocate more resources towards women's education, as it is going to benefit the whole society. The solution of these problems is to Change the mind of leaders and parents, Change the policies of education, Bring change in local level through awareness programs and practical action. And also equal access of education to male and female. The GB government needs to show it full will and attention for education especially for girls. To fulfill the basic need of the educational institutions budget needs to be increased for education. As female education rises, fertility, population growth, and infant and child mortality fall and family health improves. Children especially daughters of educated mothers are more likely to be enrolled in school and to have higher levels of educational attainment.
Scholarships are provided for intermediate and graduate level. It is recommended to provide scholarships for higher education and professional education as well. This will help the women pursue leadership roles in various development sectors. Scholarship should be provided for the technical education also, so that the girls, who do not have the intellectual capacity to pursue further education, can have alternative options for earning income to support their families. The government of Gilgit-Baltistan needs to have a strategic plan in place to develop female human resources which is mutually beneficial for the development of the whole society.
 An effective monitoring and evaluation system is needed in education system. For example, for the last couple of years, salary of teachers has been increasing however the performance aspect is overlooked. The teacher must be paid higher salary however; the increment needs to be linked with their performance. Fund must be provided directly to schools based on their performance. Educational policy and initiatives must be gender sensitive in order to deal with the existing gender gap in education.
 Education is one of the most important areas of empowerment for women. Offering girls basic education is one sure way of giving them much greater power. SO,
"Girls education is the single best investment that any society can make, because education is not preparation for life, education is life itself."
 The Contributor is a student of Economics at LCWU(Lahore College for Women University) and also serving at Regional Coordinator of GTB for Skardu.