Senator Mushahidullah urges rich nations to honour $10 billion climate funding pledges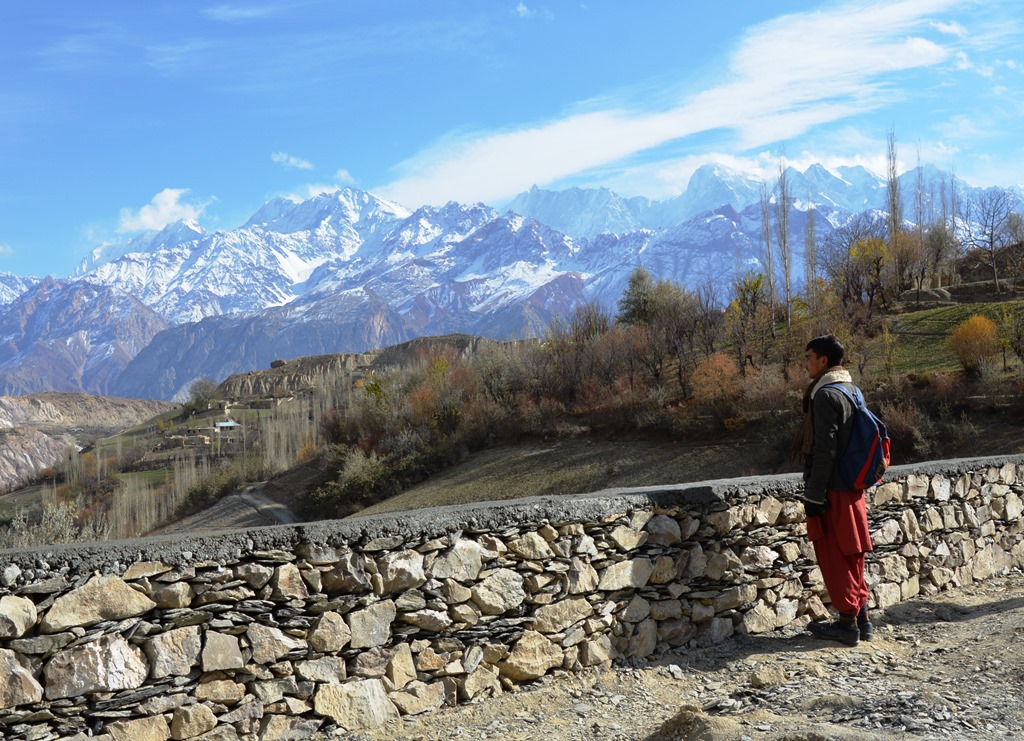 By Saleem Shaikh
ISLAMABAD: Federal Minister for Climate Change, Senator Mushahidullah Khan, on Sunday urged rich countries to deliver on $10 billion climate finance pledges to the Green Climate Fund (GCF) made last year to meet costs of tackling climate change- induced disasters in poor countries.
The minister said the rich countries at UN-led donor conference last year on November 20 in Berlin, Germany, pledged a total $10.2 billion to GCF against informal target of $10 billion in initial capitalisation set by GCF to help developing countries tackle climate change.
"But, it is a matter of serious concern for developing countries that the rich countries have contributed so far only 42 percent of the $10.2 billion," he deplored in a statement.
Quoting an analysis published on April 30 by the GCF, the federal minister said the United States was overdue on $1.5 billion, Japan $750 million and Canada $130 million.
He said the head of the Unition Nations' flagship GCF had recently warned that it could not kick off work as planned because leading backers including the US, Canada and Australia had not delivered funds.
"This means the GCF will have to hold back plans to back green energy projects in developing countries, including Pakistan, ahead of this year's UN-led global climate summit to be held in Paris in December this year to agree on a global climate deal aimed at putting cap on carbon emissions to keep global emission rise to two degree Celsius above pre-industrial levels," he said.
However, the minister cautioned that with inadequate financial resources and lack of technology, "we, developing countries, cannot fight the negative impacts of climate change, protect our economies and people from them."
"Therefore, rich nations, including Austria, Canada, Denmark, France, Germany, Japan, US and UK, should honour their combined $10 billion financial pledges as early as possible, which they made during the last year's UN-led donor conference," he urged.
The GCF is a major part of a plan agreed in 2009, whereby rich countries agreed to mobilise $100 billion every year from 2020 from both public and private sources in the rich countries to help developing nations adapt to a changing global climate and reduce their own carbon emissions by boosting forest growth, energy- efficient urban transportation, shifting to renewable energies such as solar or wind and help them adapt to erratic weather patterns and their deleterious impacts.
The GCF – established in 2010 within the framework of the UN Framework Convention on Climate Change (UNFCCC ) – is a global funding mechanism to redistribute money from the developed to the developing world in order to assist the developing countries in adaptation and mitigation practices to counter debilitating impacts of climate change.
Over 198 countries – rich and poor – are signatories to the UNFCCC, which is an international environmental treaty that was opened for signature at the Earth Summit held in Rio de Janeiro in 1992 and came into force in 1994.
Mushahidullah Khan highlighted that the GCF is only hope for developing countries including Pakistan to deal with debilitating impacts of climate change, particularly floods, sea-level rise, typhoons, cyclones, extreme heat-wave events, droughts, shifting/changing rainfall patterns.
Over the next 15 years, the global economy will require an estimated $89 trillion in infrastructure investments across cities, energy, and land-use systems, and $4.1 trillion in incremental investment for the low-carbon transition to keep within the internationally agreed limit of a 2 degree Celsius temperature rise above the pre-industrial temperature level, according to the World Bank's recent estimates.
Mushahidullah Khan said that Pakistan had suffered over 25 billion dollars in economic damages to public infrastructure, agriculture, irrigation network, health and educational facilities from five consecutive floods since 2010.
The country required over 35 billions dollars to recover these damages, he added.
"To recover these damages in Pakistan and other poor countries, the developing countries need a credible trajectory for realizing the $100 billion goal per year by 2020, for which full operationalization of the GCF is indispensable," he stressed.
According to the World Bank, two key ways for governments to free up funding to help achieve the $100 billion target by 2020 was by "putting a price on carbon" – through carbon taxes or emission trading schemes – and phasing out fossil fuel subsidies.
"With a small percentage of the money that saved by ending subsidies or of the revenue raised from a carbon tax or permit sale going to climate finance, governments could help meet the $100 billion climate finance commitment and other mitigation and adaptation needs," Senator Mushahidullah Khan suggested.
"The elimination of fossil fuel subsidies would make a significant contribution to the goal of keeping average temperatures from rising more than two degrees Celsius above pre-industrial levels," said Mushahidullah Khan, referring to the goal which world leaders several years ago decided was necessary to avoid what global warming advocates say will be potentially catastrophic effects on the planet.