Nation grieved by the Naltar air crash disaster: Shereen Akhtar, PMLN leader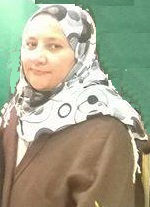 Islamabad: (PR) The country is saddened and the nation grieved by the tragic accident of Army Helicopter in the beautiful Naltar Valley of Gilgit-Baltistan. The death of envoys and their family members from the friendly countries of Pakistan and the death of three crew members of Pakistan Army has upset all the citizens of Pakistan and GB in particular. The historic day to promote GB as an international resort for mountain sports and tourism turned into a black day but the interest shown by the friends of Pakistan and their sacrifices to promote the region's scenery beauty will be remembered in good words.
These views were shared by Shereen Akhtar, PMLN's women wing leader based in Islamabad.
She said that it is time for the nation to strengthen and materialize the dreams of these martyrs by introducing excellent policies for tourism in the country. She urged the government to commemorate this day as part of a "Tourism Diplomacy" and foster relations with all the tourism advanced countries of the world.