Report: Didar Ali | Photos: Asif Sakhi
Gojal, August 29: The "Global Mountain Forum 2015", a 2-days International Symposium on Sustainable Development of Wakhi People started in Passu village of Gojal valley.
Dr. Prof. Kazuo Mizushima Japan, Prof. Dr. Hermann Krueutzmann Germany, Stephen F. Rasmussen Ex. GM AKRSP and Specialist of World Bank were the Keynote speakers of today's event.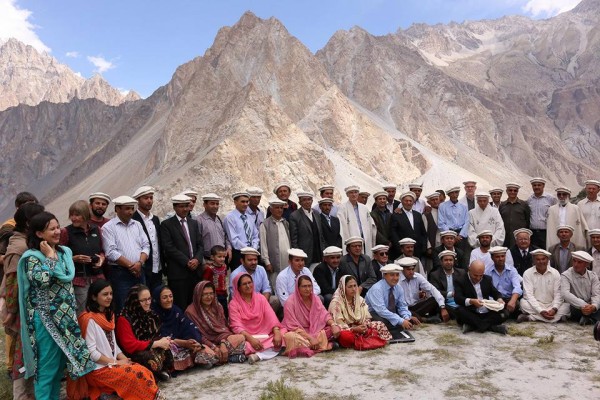 Other researchers and Wakhi culture & language activists from Tajikistan, and Afghanistan shared their work and experiences with participants of international symposium.

Wakhi Heritage (Language, Art, History), Social and Human Development (Education, Health, Social Changes) were the main topics of discussion.
During the event Prof. Dr. Hermann Krueutzmann unveiled his recently completed book "Pamirian Cross Road", which is a 10 years effort of research and documentation. This book will be available in the market within a month or two.

The event is hosted by Nihon University Japan.