NGO officials visit Passu, Gojal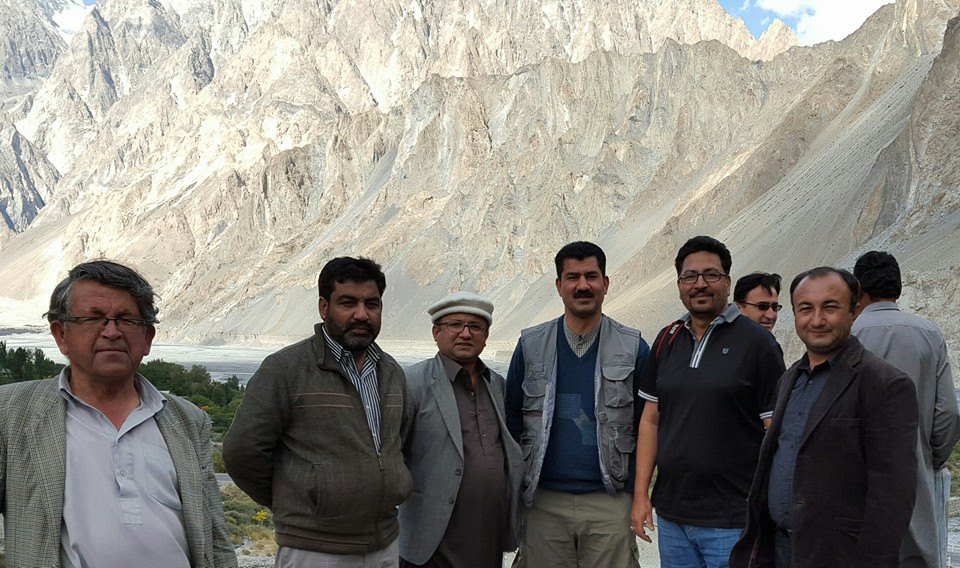 Passu, September 16: This visit was part of retreat of a consortium of various INGOs and NGO in Pakistan included Kindernothilfe (KNH), Plan International and other consortium members, where the visitors and community elders of Passu exchanged experiences and observations regarding development challenges and opportunities. Mukhi Salah Uddin, Mr. Anwaar Ahmed, Sahibzada Jawad, Ali Qurban, Azam Baig Tajik, Aamir Saeed, Hasil Shah, Fazal Ali, Zafar Ali Khan, Ghulam Abbas, Ejaz Posh and others shared their views and experiences.
Anwaar Ahmed Program Coordinator Kindernothilfe (KNH) said, "This interaction gives an opportunity to not only understand each other but it also pave path towards new partnership for learning and working together." Sahibzada Jawad, CEO of SAIBAAN said,
"This is my seventh visit to Hunza and I have seen enormous changes in the society here, and AKRSP is a genuine development model for all of us." " Our organizations will definitely look for partnership with community of Passu in the near future" He said. Honorable Mukhi Mr. Salah Uddin welcomed all development sector organizations to work in Passu in the areas of Education, Health, Livelihood, DRR , child protection etc.
Mr. Ali Qurban shared the history of development in the areas, answered questions from the delegation and at the end shared his Wakhi poetry with translation.
Shared by Passu Times