HRCP moot says promoting commonalities can check sectarian disharmony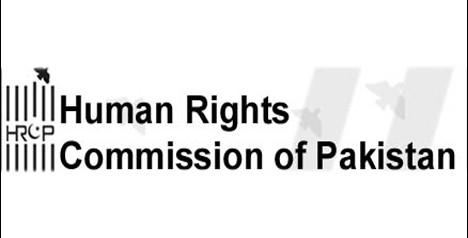 Lahore, 30 Sept 2015: A consultative dialogue was held at the Human Rights Commission of Pakistan on Wednesday to identify common avenues for the promotion of peace and sectarian harmony among various Muslim sects. The event was attended by more than 40 religious scholars and academics from Lahore, Multan, Karachi, Quetta, Peshawar, Akora Khattak, Karak, Kurram Agency, Khyber Agency, besides other cities.
The participants of the dialogue termed the prevailing sectarian disharmony a conspiracy against the people and the country and one with political objectives. They strongly raised the issue of foreign interference arguing that Pakistanwas being used as a turf for proxy wars in the region. Maulana Israr Madni of Darul Uloom Haqqania noted that there were more commonalities among the Islamic sects than differences and efforts should be made to promote the commonalities as it would promote sectarian harmony. He noted that several books written by Shia and Barelvi authors were being taught at the Deobandi madrassas in Pakistan which indicated that all the Islamic schools of Fiqh agreed on a majority of issues. Dr Mohsin Naqvi, academic from Karachi, pointed out that learning from religious scholars of a different sect was a common occurrence and most of the differences that existed today were politically motivated.
The religious scholars who attended the meeting appreciated the efforts of HRCP in this regard and made suggestions to address the sectarian conflict and promote religious harmony.
Some of the recommendations made at the event included making mainstream education mandatory for anyone aspiring to be a religious scholar; strong action by the state to prevent the spread of hate literature and speech that incite religious violence; ensuring absolute freedom for everyone to practice his or her religion and perform their religious rituals without discrimination; ending interference by other countries in Pakistan's internal affairs; fostering harmony among students of different religious schools by promoting exchange visits and interaction; conducting audit of religious institutions and scholars and promoting research on topics that enhance inter-sect harmony.
Those who attended the dialogue included Agha Mazhar Hussain Mashhadi, Ahmed Ali Kohzad, Ali Muhammad, Ali Muhammad, Allama M. Hussain Arif, Allama M. Hussain Arif, Allama Sadiq Abbas, Imaduddin, Dr. Moshin Naqvi, Ghulam M. Sadiq, Husnain Tirmzi, M. Asim Makhdoom, M. Ibrar, M. Israr Ibne Madni, M.A Joseph Francis, Mamoon Ahmed, Maulvi Sultan Raees, Mazhar Hussain Tari, MR. Noorul Ameen, Mufti Dr. Shakuat Ullah Haqani, Mufti M. Sohail Qadri, Mulana Hussain Ahmed Awan, Mulana M. Israr Ullah Farooq, Qari M. Ismail, Qari M. Saleem Zahid, Sahibzada Usaman Ali Jalali, Saleem Mansoor Khalid, Shahzad Lawrence, Sobia John, Syed Ali Raza, Syed Moosa Haider Zaidi, Syed Mujahid Abbas Gardezi. PR