Raising awareness about breast cancer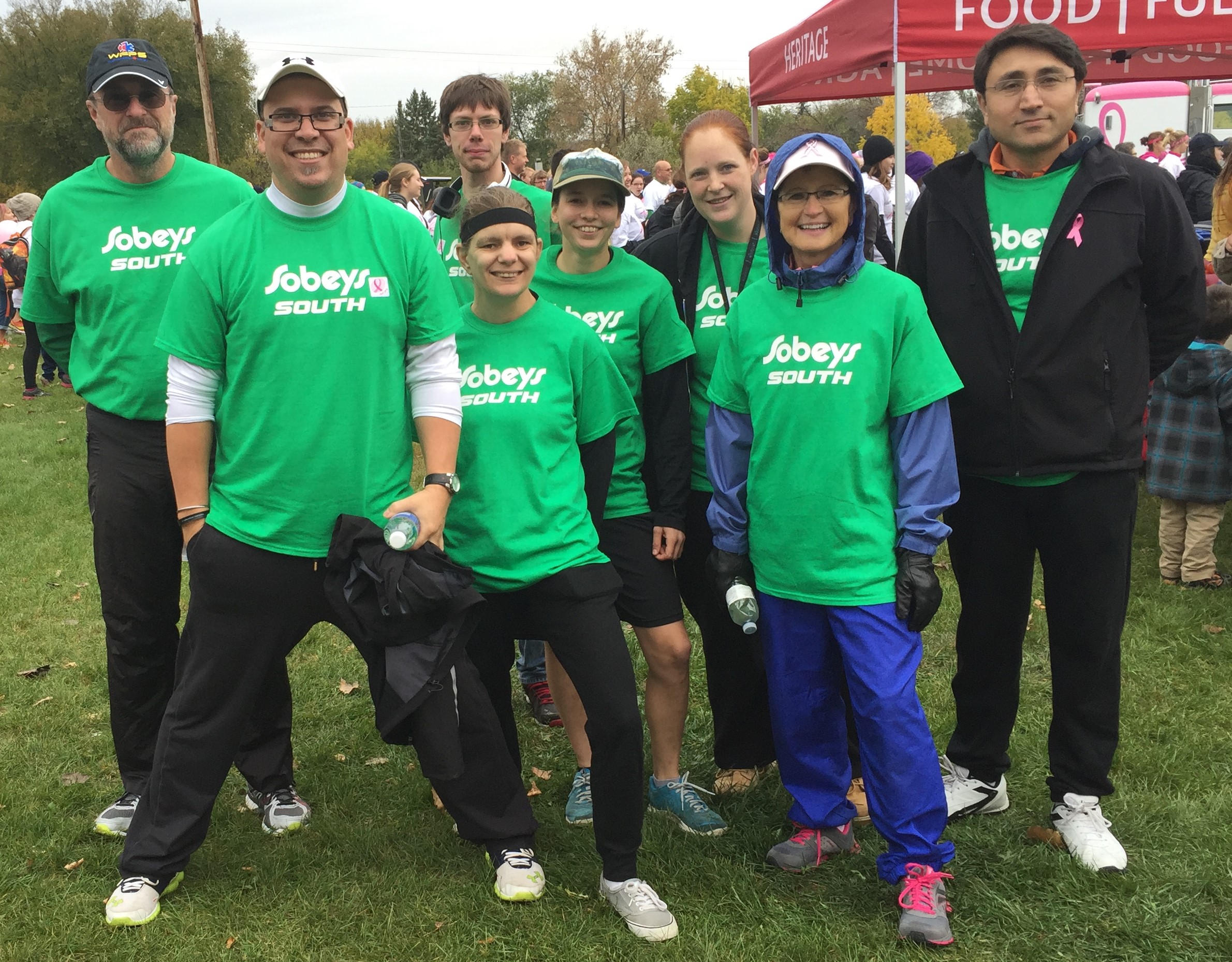 By Wadood Myireh
Today was the "Run For The Cure" day and I participated it with my team "Team Sobeys South". I am originally from Gilgit, Pakistan, and I moved to Brandon, Manitoba, Canada in August 2013. Since then, I have participated in a series of charitable activities and events in the local community. I twice did the MS Walk, once for the Heart and Stoke Foundation Big Bike Ride event, and I 'Ran for the Cure' in support of Breast Cancer, and event organized by the Canadian Imperial Bank of Commerce (CIBC). There were hundreds of participants and among them, 8 employees (including myself) joined from Sobeys Brandon South. This is an excellent way of bring awareness to the local communities and to work with our fellow community members in order to raise the funds required for much needed research and hospitals.
The most common forms of breast cancers begin in the milk ducts, lobules or glands and are named accordingly. There are many types of breast cancer but a pathologist can identify the differences by observing sections of the tumor through a microscope. It is important to speak with your healthcare team as each breast cancer case is unique.
Cancer is a very serious disease and we do need to educate our communities throughout the Gilgit-Baltistan. The message for people of GB is that we all need to come together as one community if we want to move forward to build a better and strong future for our children).