Draft bill for establishment of Baltistan University handed over to GBLA Speaker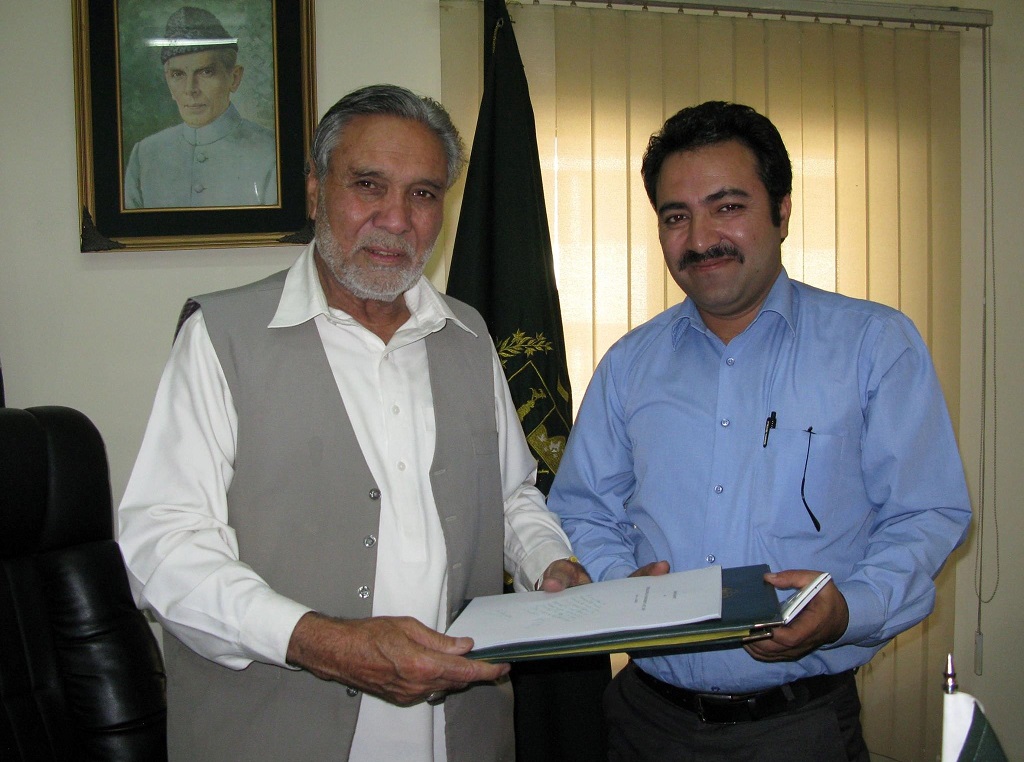 Gilgit: A bill outlining the blueprint of the future Baltistan University has been presented to speaker Haji Fida Muhammad Nashad of the Gilgit-Baltistan Legislative Assembly. The initial draft will be presented for debate in the house after scrutiny and improvement.
Premier Nawaz Sharif had announced the establishment of Baltistan University during his election campaign visit earlier this year.
In pursuance of the announcement, the wheels have now been set in motion to materialize the dream of establishing the second university in the region. Baltistan University, as the name suggests, would be based in the Baltistan division of the GB region, catering primarily to students from Skardu, Khaplu, Ghanche, Kharmang and Shigar.
According to one source, the Baltistan University Act 2015's initial bill proposes creation of the following departments: Department of Forestry and Climate Sciences; Department of Mining and Geology; Department of Mountaineering and Adventure, Department of Culture, Heritage and Languages, Department of Law and Criminology, Department of Conflict Resolution and Strategic Studies, Department of Eco-Tourism & Hotel Management, Department of Archaeology and Anthropology, Department of Natural Resources and Environmental Sciences, Department of Agricultural Bio-Technology, Department of Information Technologies, Department of Wildlife Management and Conservation and a Department of Medicinal and Natural Products Chemistry. 
It is pertinent to note that at the moment Karakuram International University is the only center of higher learning in the region, which is not sufficient for the growing needs, due to the population bulge. The Baltistan University will fill a gap in the region, by creating generations of students who will play a vital role in social, economic and cultural transformation.