24 hours long power outage baffles residents of Gilgit city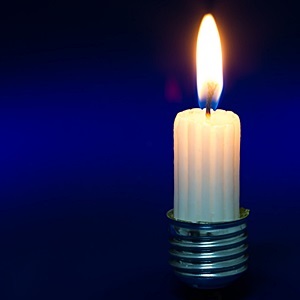 Gilgit: The residents of Gilgit city are faced with prolonged outages at the onset of winters. Today the city didn't receive electricity for 24 hours. Locals fear the worst has yet to come.
Gilgit city, which is the political and administrative capital of the GB region, has a long history of being without electricity. Successive governments have made tall claims every time, while almost always failing to deliver their promise of reducing the darkness, particularly during the winters.
"It is awful to be without electricity throughout the day. Everything gets affected. You cannot do anything. This is really depressing", said Mukhtar Ahmad, a local resident while talking to Pamir Times. He said that people had put high hopes in the claims and promises of the current government but nothing seems to have changed.
Many residents of Gilgit city also expressed their outrage and disappointment on social media platforms, urging the government to take measures to ensure that people get electricity regularly.
Successive governments and leaders have been boosting about the potential of GB to produce up to 45,000 MW of electricity from hydro power projects. However, in reality majority of the residents of Gilgit-Baltistan, including Gilgit city which is considered to be the most developed part of the region, are unable to get regular electricity. The situation specially deteriorates during the winters when the glacial streams freeze and water flow decreases due to the sever cold weather.