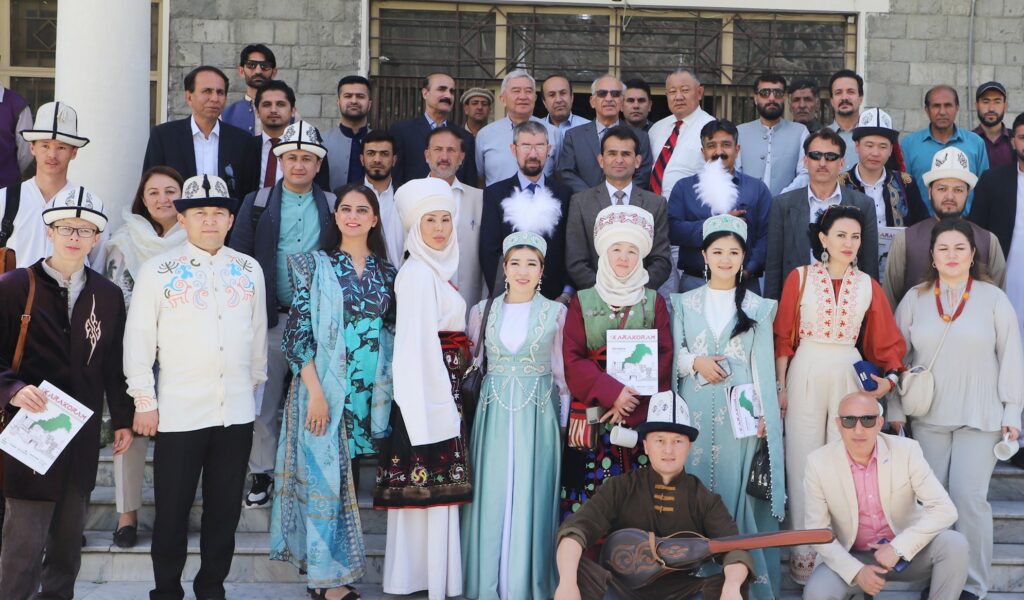 ---
GILGIT: Artists from the Kyghyz Republic and Gilgit-Baltistan came together at a first of its kind event in Gilgit city to celebrate the region's shared history and heritage.
Jointly organized by the Embassy of Kyrgyz Republic in Pakistan and Overseas Kyrgyz Association of Pakistan, the event held at the Karakoram International University saw artists, students, political leaders and diplomats exchanging views, performing cultural items, and witnessing a celebration of the region's cultural diversity and shared hertiage.
The event was attended among others by the Cultural Minister of Kyrgyz Republic, Kyrgyz Deputy Ambassador and members of the Kyrgyz cultural troupe.
Opposition leaders in GB Assembly, Amjad Hussain Advocate was also present, along with KIU's vice chancelor and other dignitaries.
Speakers hoped for opening of roads and promotion of cultural exchanges between the Central Asian Republics and Gilgit-Baltistan and Chitral region of Pakistan.
It was said that there are around 1,000 families of Kyrgyz origin living in the Gilgit-Baltistan region of Pakistan since 1933.
Members of the Kyrgyz delegation will visit the final resting place of a highly respected Kyrgyz leader buried in Immit village of Ishkoman Valley, in Ghizer.
Kygyz communities have lived in close proximity of various communities inhabiting the region presently known as Gilgit-Baltistan. A sizeable number of Kyrgyz people live in the Pamir region of Wakhan, a few miles away from Pakistan. Intermarriages, trade and exchanges have historically taken place between the two regions for centuries.