Chief Justice trying to discredit govt through Diamer-Bhasha Dam donation campaign : CM Gilgit-Baltistan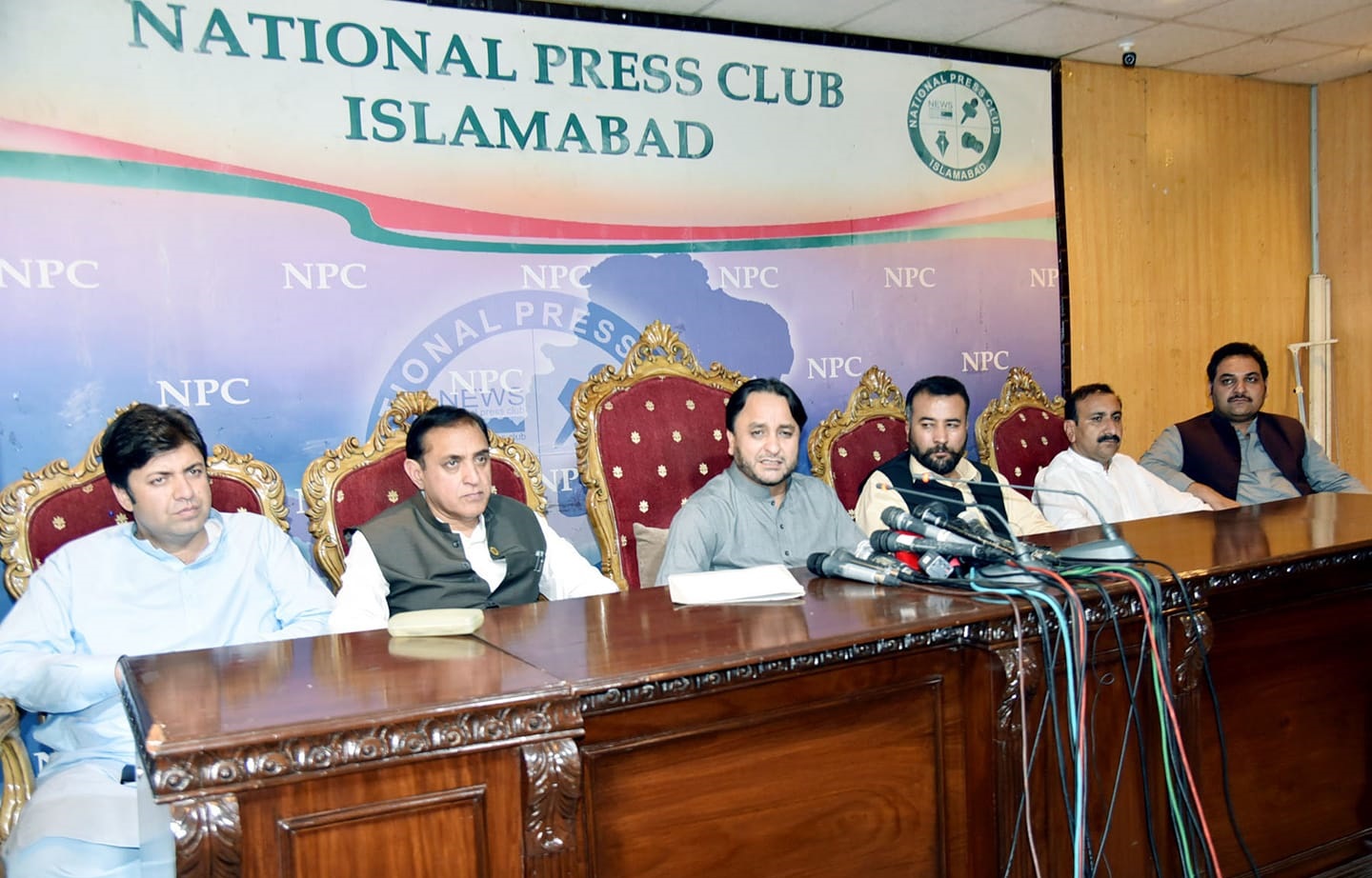 BY NISAR ALI
ISLAMABAD: Gilgit-Baltistan Chief Minister Hafiz Hafeez-ur-Rehman on Friday said that Chief Justice of Pakistan Mian Saqib Nisar was trying to give a wrong impression, and trying to discredit the government by commencing a donation campaign for construction of the Diamer Bhasha and Mohmand Dam.
Speaking at a press conference here at the National Press Club Islamabad, Chief minister GB said that the chief justice Mian Saqib Nisar was currently vacationing in Gilgit-Baltistan, spending millions to spend his holidays, and at the same time leading a donations campaign for construction of the dam. He said that the CJ was trying to give the impression that the government has not done anything for the dam.
Rehman said that former federal government, after coming into power in 2013, completed acquisition of 90 percent of land( 48 thousand kanal), worth Rs52 billion, for the Diamer Bhasha dams with transparency.
The Chief Minister also urged the Chief Justice of Pakistan to resolve border disputes between Gilgit-Baltistan and KPK government, including the dispute over the area where Diamer-Bhasha Dam is to be constructed.
Speaking on other issues, Hafeez-ur-Rehman said that the Supreme Appellate Court GB has suspended the "Government of Gilgit-Baltistan Order 2018" and owing to that suspension numerous issues have been created in the region.
"The GB Order 2018 gave tax-holiday for five year to the region, but due to its suspension the people will again have to pay taxes. The Order granted representation to GB in Council of Common Interest as observer, which now remains suspended", he added.
The Chief Minister said that the interim government had filed a petition in Supreme Court against the suspension of GB order 2018 by Supreme appellate court GB to reviews the decision.
He added that 15 days after filing of the application, the Supreme Court has not heard the petition.
He further said that Pakistan Muslim League Nawaz restored peace in Gilgit-Baltistan and, now, there was no law and order situation in the region.
"There were only 180 doctors in GB before 2015. Now, the numbers of doctors have reached over 500. Hundreds of thousand national and international tourists are visiting GB due to improved law and order situation. Four campuses of Karakorum International University have been opened in different district of GB," he added, counting the 'successes' of his government.