Five people injured as rain and snowfall cause landslides in Gilgit-Baltistan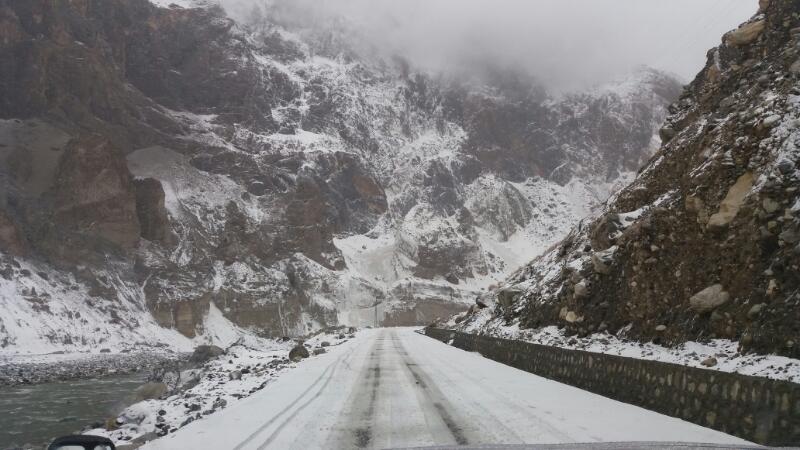 Gilgit/Chilas/Hunza/Skardu/Ghizer: The mountainous Gilgit-Batlistan area of Pakistan has been receiving heavy rain and snowfall since last night. Upper reaches of numerous valleys have received up to six inches of snow.
A landslide triggered by rainfall in Sharote area of Giglit has hit a vehicle injuring four people. The injured have been shifted to DHQ Hospital Gilgit. One is reportedly in critical condition.
In the Tangir Valley of Diamer district, roof of a house has collapsed, slightly injuring a woman.
The road to China near Khunzhrav has also been blocked after remaining open for a day. NATCO sources have informed that vehicles going to China have returned today due to road blockade caused by heavy snowfall.
Reports of snowfall and rain are coming in from almost all districts and valleys. There are reports of landslide on the Karakoram Highway between Chilas and Gilgit.
Passengers are being advised to confirm condition of the road before planning a trip.
Shigar