Protest demonstration held against victimization of rights activists in Gilgit-Baltistan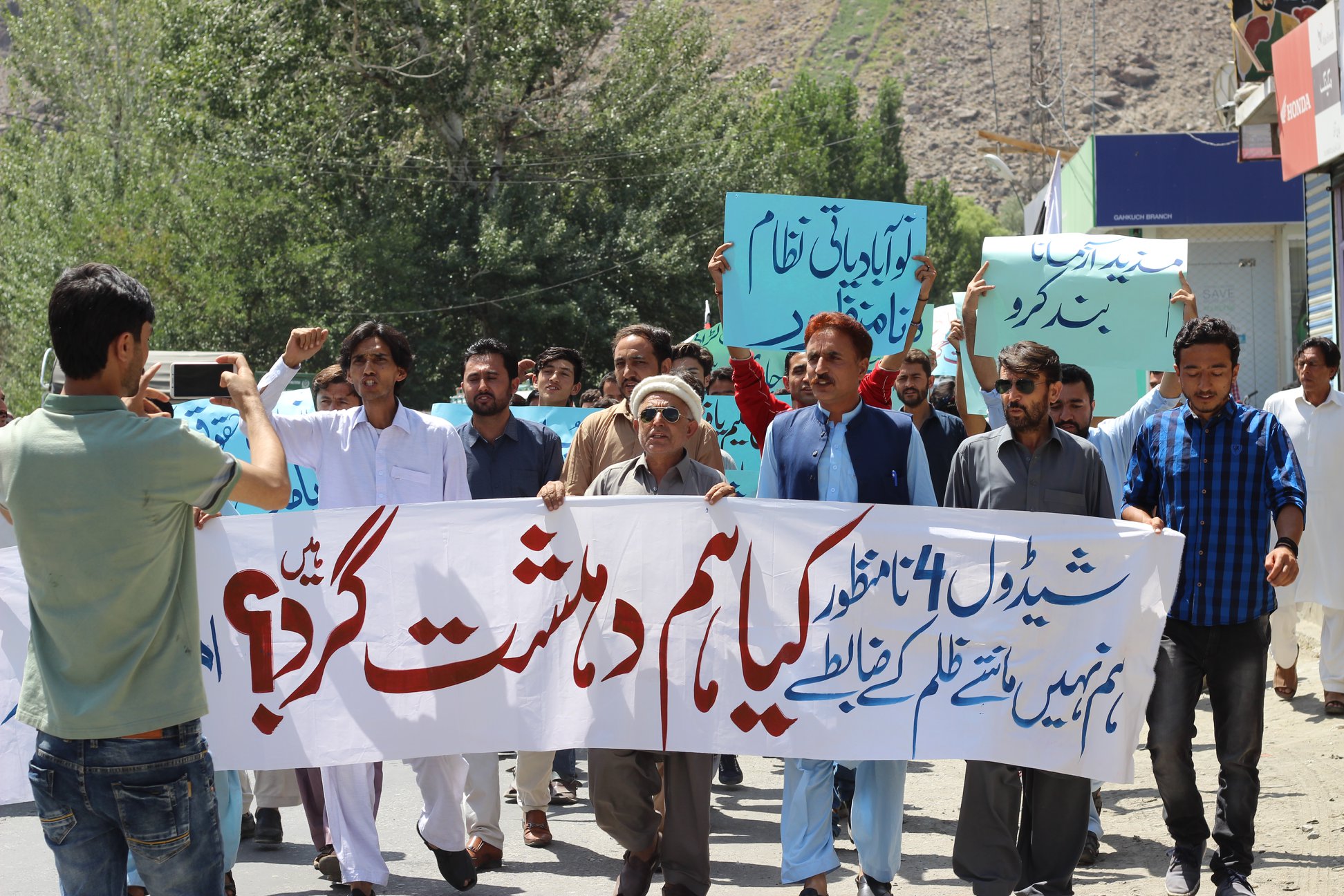 GAHKUCH: Protesters in Gahkuch, headquarters of the Ghizer District, condemned the usage of Anti-Terrorism laws to harass and intimidate rights activists in the Gilgit-Baltistan region. The protesters said that bureaucrats and politicians in GB are putting peaceful, dissenting, activists on schedule 4 of the Anti-Terrorism Act and trying to stifle resistance against the "neo-colonial" governance mechanism in the region.
In Gahkuch, the protesters carrying banners and placards, raised slogans against the regional government, and the bureaucracy for trivializing terrorism laws by using them to harass teachers, students and activists.
The rally's participants included civil society members, activists and workers of BNF – Naji.
Recently, the GB government has released an updated version of the anti-terrorism watchlist, in which several dozen new people have been added. Most of the new "potential terrorists" added to the watch-list are educated individuals, without any criminal records, or involvements in terrorist activities and groups, who struggle for the region's constitutional, political and economic rights.
The protest demonstration were held at a time when Pakistan's Chief Justice, Saqib Nisar, is visiting the Gilgit-Baltistan region on a sight-seeing tour.