Three absconders arrested for killing a man in the name of honour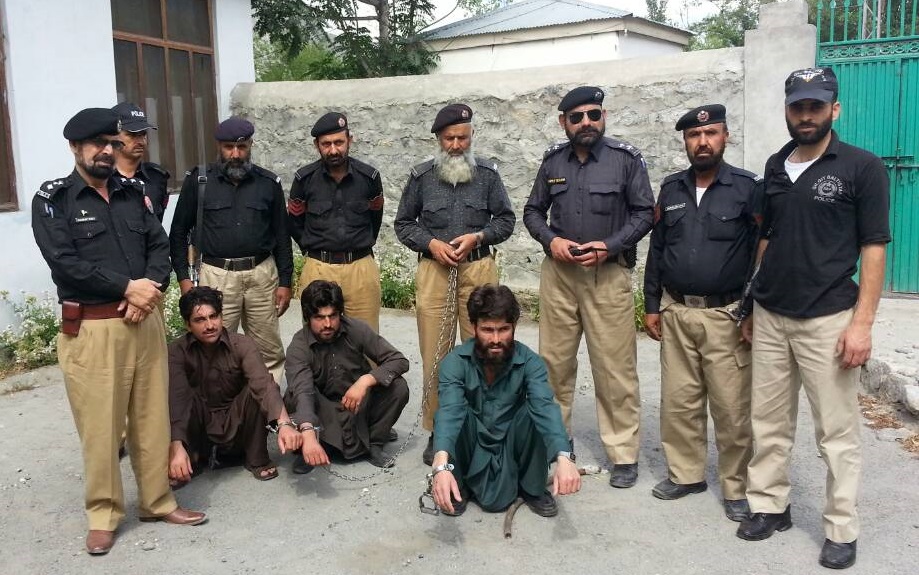 Gilgit: The Gilgit Police on Tuesday arrested three absconders accused of murdering a man in the name of honor.
The three had gone in hiding after murdering a man in Chakrkot area of Gilgit District. The slain man was accused of 'dishonoring the family' by allegedly having 'illicit relationships' with a girl.
The alleged killers reportedly hid from the police, and were planning to kill the girl also, who has been in police protection since then.
The Pari Bangla police, on a tip off, raided a house in Jaglote and arrested Akhtar son of Rehmat Shah, Sham son of Bakhtawar Shah and Izhar son of Yusuf.
They had been declared absconders after evading arrest.
Murders in the name of  honor have been on the rise in Gilgit-Baltistan. According to HRCP, of 23 murders committed in GB during 2016, 13 were in the name of honor.