Shigar: Many animals and houses have come under a moving glacier in Arandu: Imran Nadeem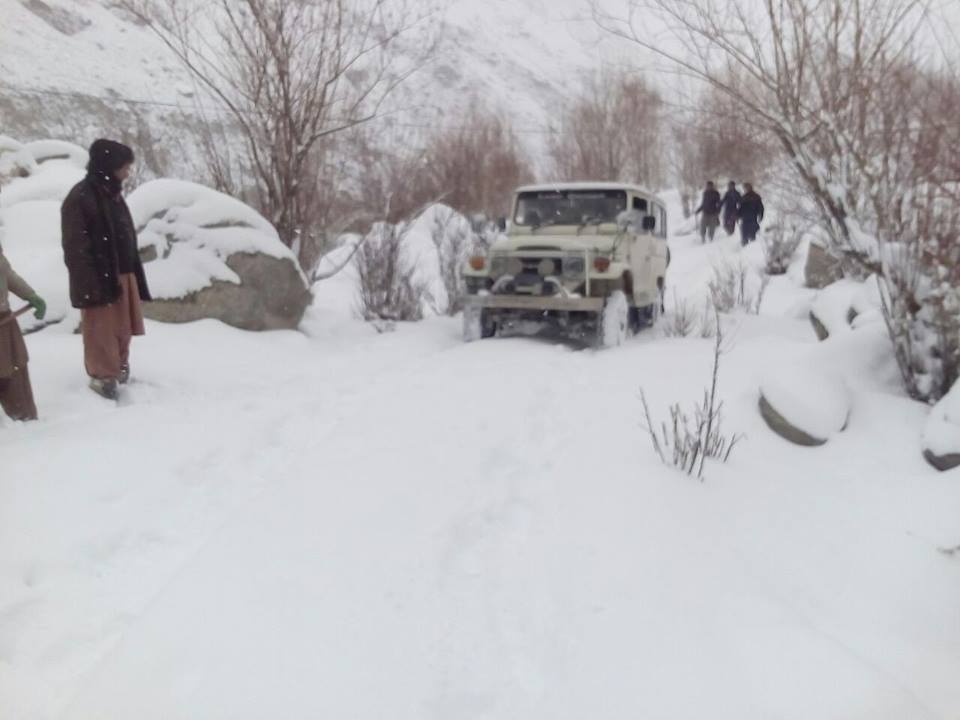 SKARDU: At least 14 families of Arandu village in Shigar district, Gilgit Baltistan have moved down to another village as glacier in the area has started sliding towards the population.
This was stated by a member of G-B Legislative Assembly, Imran Nadeem Shigri. He has further said that many animals and houses have come under the moving glacier.
However, it has not been ascertained whether the animals and houses were buried under the moivng glacier or they were hit by avalanches. The region has also seen many snow avalanches this month after record-breaknig snowfall.
A 10-member rescue team of volunteers and police has left for Arandu village that is located in Shigar, said Baltistan Division Commissioner Asim Ayub. It will take around two to three days for the team to reach the village as they will walk to the area. The commissioner said many communication routes are blocked due to heavy snowfall.
The army has been requested to provide helicopters for rescue work. Moreover, the administrations of all the four districts of Baltistan Division have been put on high alert.
The recent snowfall also caused two bridges to collapse. The structure was built over Indus River in Skardu.
Source: Geo News