Tangir Valley: 7 Police officials injured in gunfight with suspected militants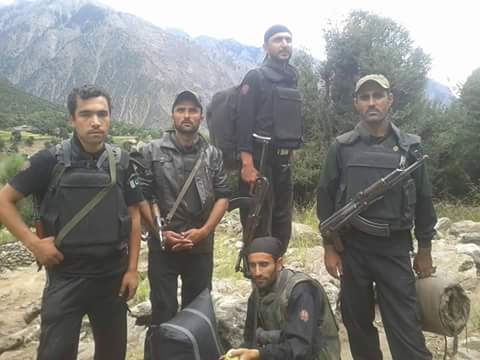 Updated at 2:28 am  (16/11/2015)
Gilgit/Chilas: Suspected militants opened fire on police personnel when they were raiding a house believed to be used as a sanctuary in the Tangir valley of Diamer district. The raid was part of an on-going search operation. In the ensuing gunfight, seven police officials, including ASI Muhamamad Aslam and Sher Jahan, were injured, said Shahab Ghauri, a Chilas based reporter.
Security forces have been conducting raids in different parts of the remote Tangir valley to recover two SCO officials who had been kidnapped two weeks back from the Darel Valley.
The  kidnappers have reportedly demanded release of some of their companions, arrested on charges of terrorism, in return for release of the two SCO officials. The alleged kidnappers had reportedly phoned the family of the one of the two kidnapped officials to put forth their demands.