Boy Scouts Leaders trained in Chatorkhand, Ghizar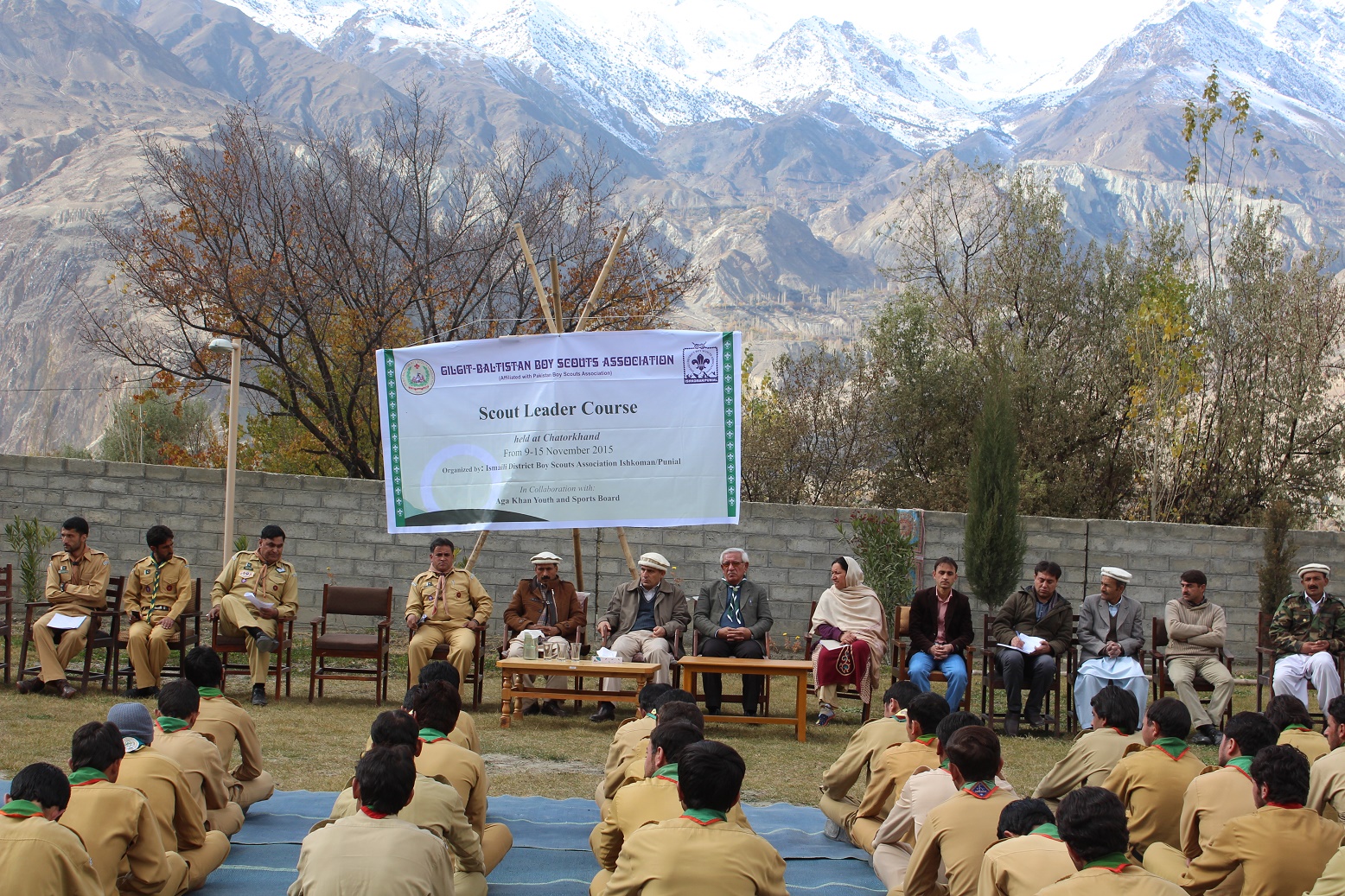 Gilgit: (PR) The Ismaili District Boy scouts association Ishkoman, Punial in collaboration with the Aga Khan Youth and Support Board organized a week long Scouts Leader Course.
There were sixty (60) scout leaders participated in the course from the entire region of Gilgit-Baltistan and successfully completed the course.
The Scouts leader training program consists on the basics of leadership in scouting and the different life skills training, scouts participated and also demonstrated different skills, i.e. team building, leadership, overview of the Scouting organization, including history, values, programs, Youth Protection, community involvement and basic life skills.
 The training session concluded on November 15, 2015, and the certificates were awarded to the participants and also the awards distributed to the senior scouts.
Chief Guest of the session Mr. BJ shams, Provincial Secretary, appreciated the efforts of the Aga Khan Youth and Support Boards  for organization such trainings to promote scouting in the regions.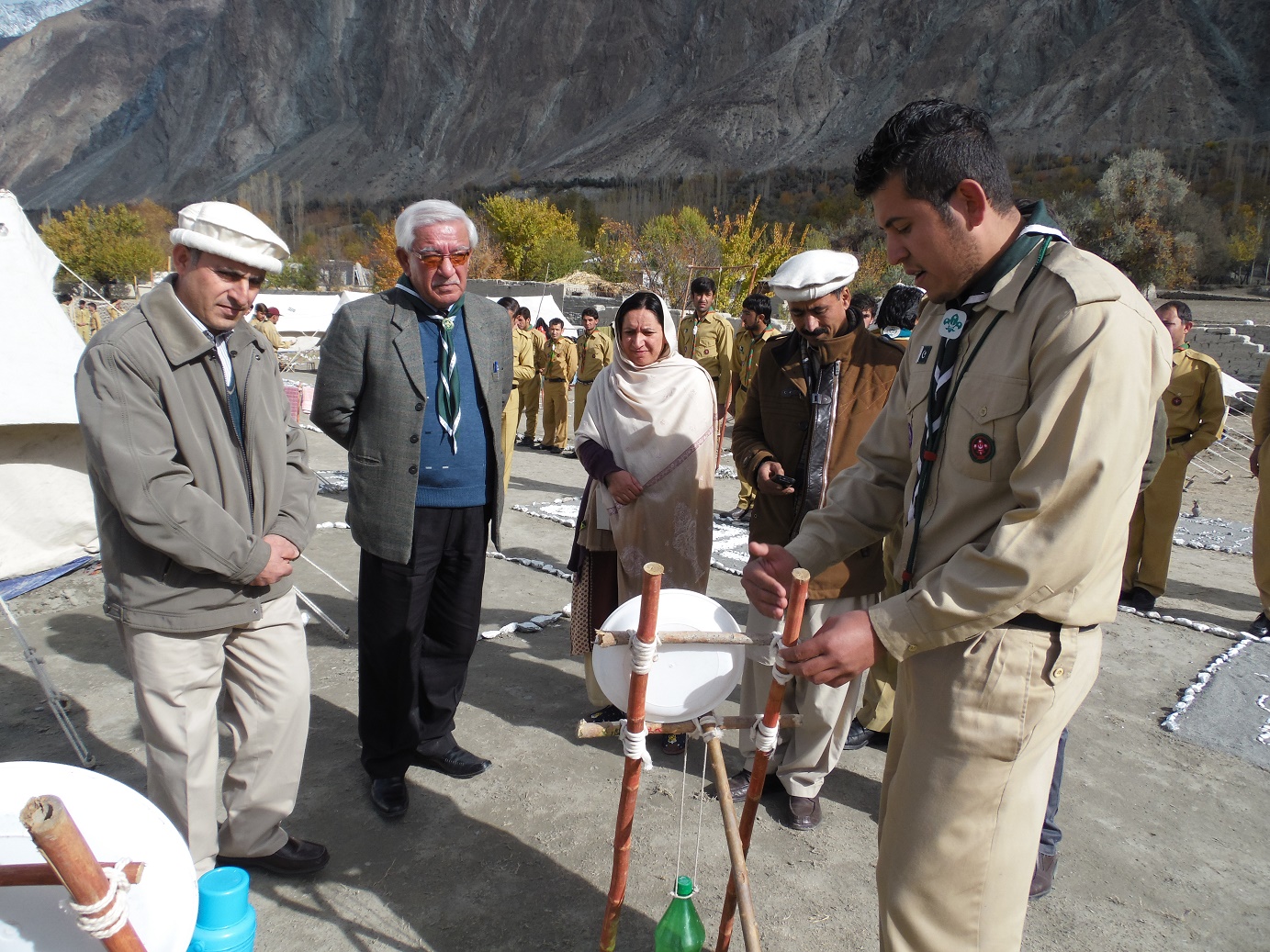 Presiding Guest Mr. Bulbul Khan, President Ismailia regional council Ghizer, also addressed the session and congratulate the participants for successful completion of the course and further stated, such events in the community creates sense of voleenterism in the youth and keep them away from the unhealthy activities, he promised to conduct such courses for the youth of Gilgit-Baltistan.