Karachi: New cabinet of Passu Students Association (PSA) sworn in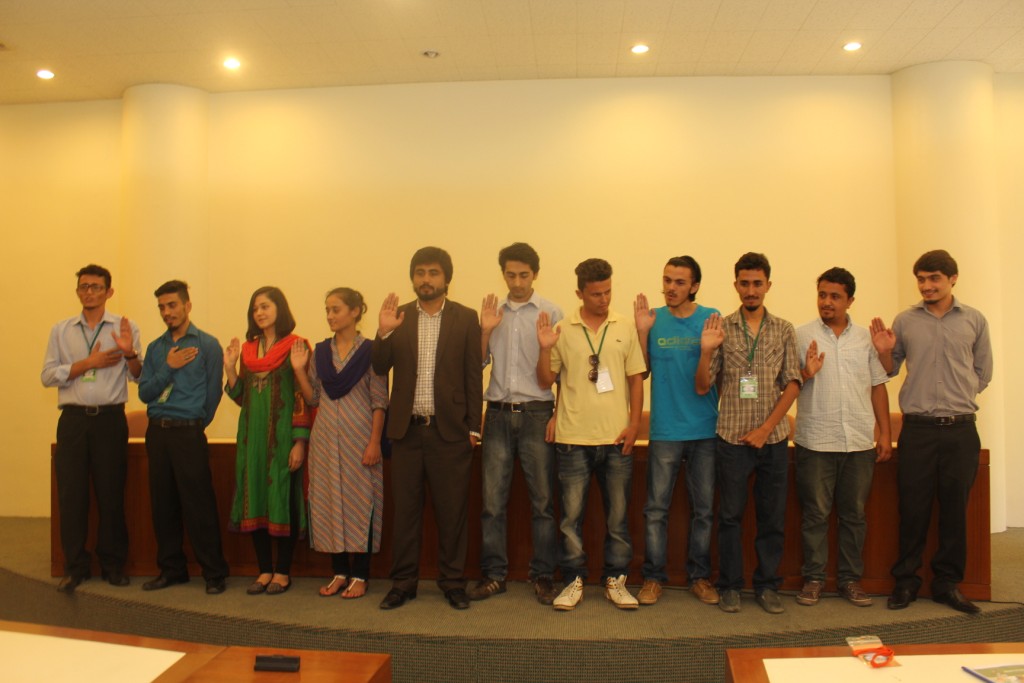 Karachi: (PR) The new cabinet of the Passu Students Association Karachi was sworn in yesterday 10th May 2015 . A large number of residents of Passu Village based in the city attended the oath taking ceremony. PSA has been rendering valuable services for the student's community since 1987.
The following have been selected as members of the new cabinet: President: Asif Saeed, Vice President: Humaira Arif, General Secretary: Qurban Azim, Joint Secretary : Tariq Ali, Finance Secretary : Ali Ahmed Jan, Joint Finance : Arifa Hassan, while Ali Hassan was appointed as the new PRO.
A large number of people attended the gathering, including Dr. Abdul Rehman, CEO. Mr. Nawab Ali Khan, Social Activist Mr.Hakim Baig, Mr. Fida Ali ex-Principal D.J.School Passu, Chairman GISAK Jamil Rumi and other seniors and PSA leaders.
Speaking at the occasion, the leaders expressed hope that PSA will facilitate the students and professionals in their pursuits for holistic development.
Ex-president Mr. Babar Majeed wished the new cabinet good luck and advised the cabinet to work with the other students association of Gojal for the bright future of the students of our homeland.