Ten stunning photographs of the Yaks of Shimshal Valley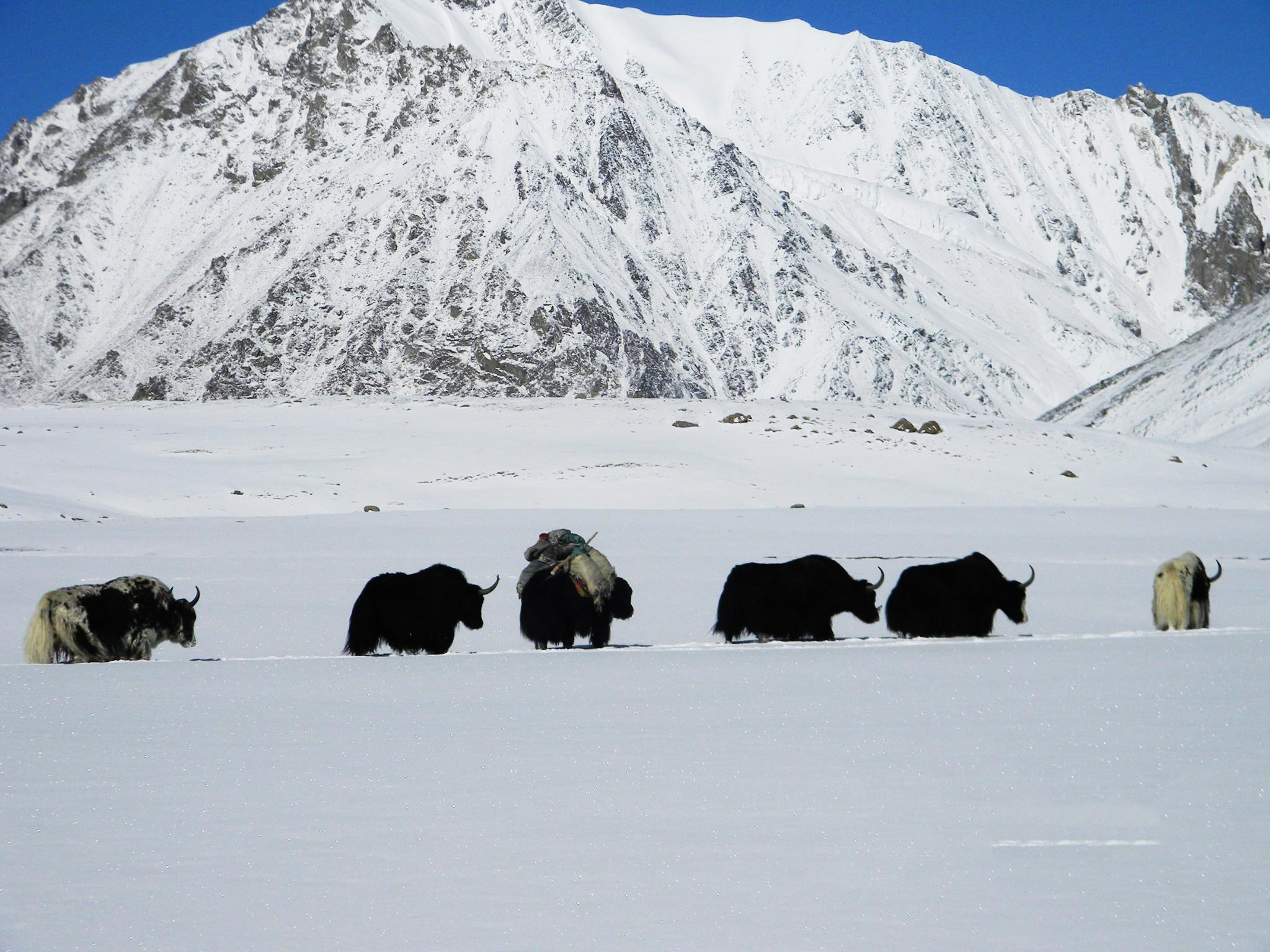 Come winters and a group of young people from the Shimshal Valley visits the Pamir pastures to bring back the Yaks. The extremely low temperatures at the high altitude plains expose the Yaks to cold, as well as predators, like snow leopards.
A large number of these Yaks are sold to buyers from the other parts of the Hunza valley and beyond, while many go back to the Pamirs when the temperature starts normalizing again during the spring.
Niamat Khan Shimshali, who is a tour operator and high altitude skier, recently went to the Pamir mountains to witness the "Kuch", movement of the caravan, of Yaks coming back to the Shimshal village. He has taken some spectacular photographs of the journey. All photographs here are his property, and cannot be used without his permission.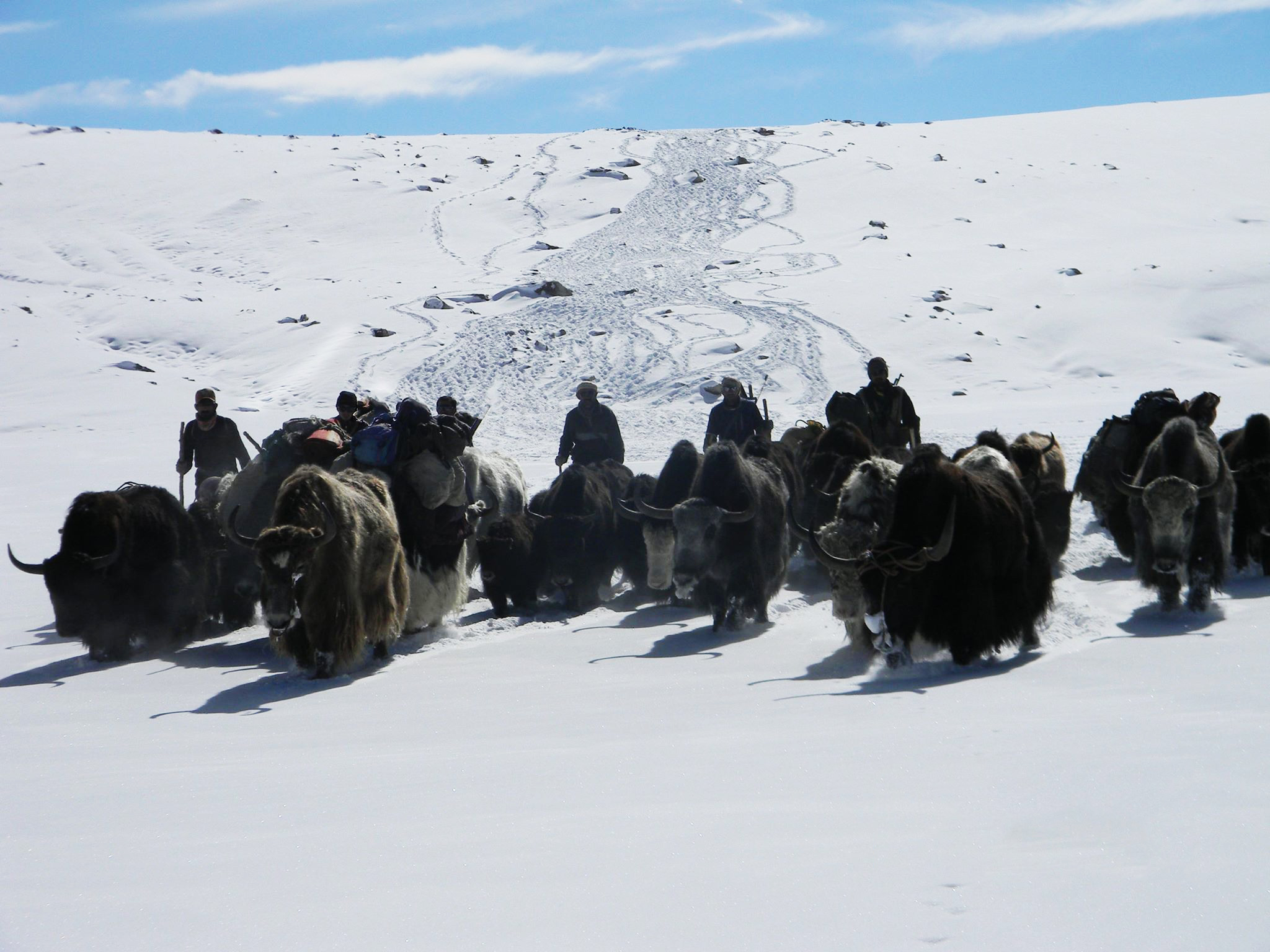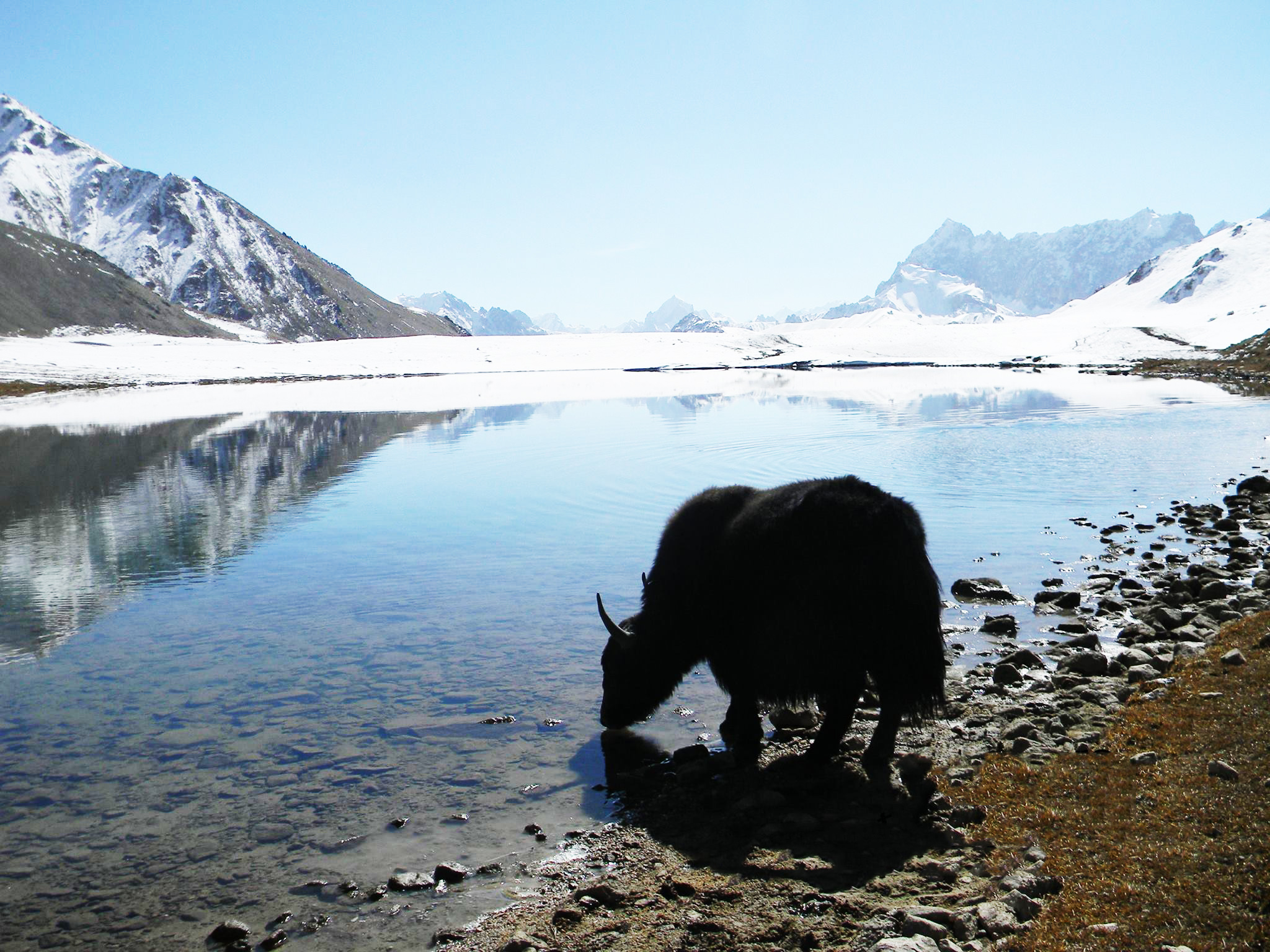 Time for drinking some melted snow!