8 amazing photographs of paragliding in Hunza Valley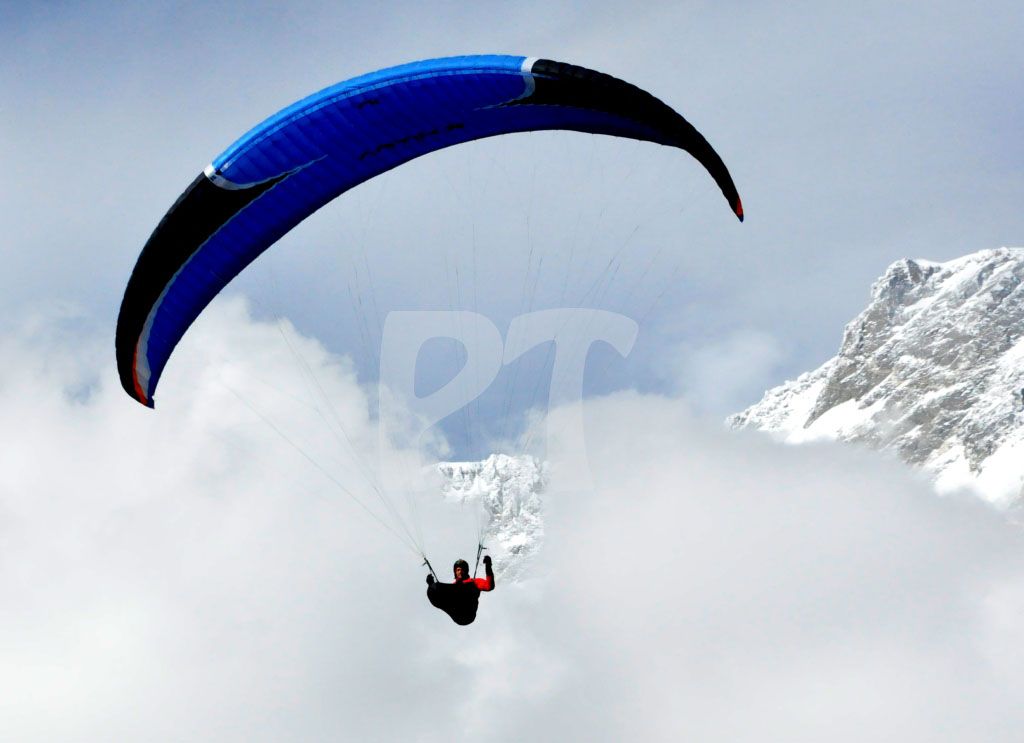 Paragliders come to the Gilgit-Baltistan region, particularly the Hunza Valley, to fly above the lofty mountains and glaciers, thousands of feet above the land. This allows them better views of the scenic valleys, apart, definitely, from giving an adrenaline rush, while braving the chilly cold air blowing fast at the heights. Pleasant, but not an easy feat, by any means!!
Today, Mr. Asghar Khan has captured some photographs of two paragliders flying above the central Hunza valley.