Hussaini Hanging Bridge in Gojal, Upper Hunza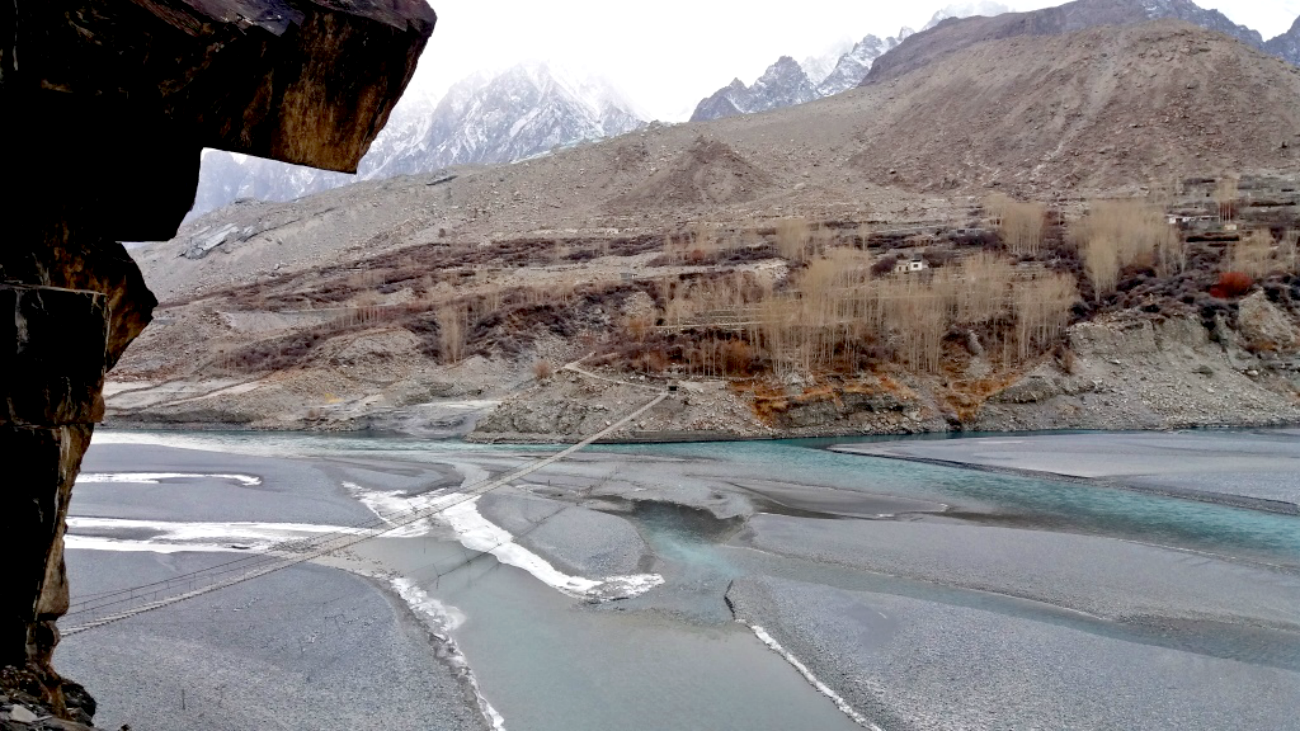 The Hussaini Suspension Bridge,  over the Hunza River, connects Zarabad hamlet to Hussaini village.  Hussaini is located at about 45 kms from Aliabad Hunza and 132 kms from Gilgit.
This bridge is known as a dangerous bridge due to the massive gaps between the planks and the wild swing.
In 1960, the  then President of Pakistan Ayub Khan visited Zarabad for hunting purpose and directed the authorities to construct a suspension bridge which was finally completed in 1967-68.
In the winter season the locals of Hussaini construct temporary bridges to make access to Zarabad
This suspension bridge was damaged by the Hunza River, dammed due to the disastrous Attabad landslide.
Senior Photographer Asghar Khan has recently captured the winter photographs of the Hussaini suspension bridge and the temporary bridge being constructed on Hunza River.