Hunza women pursuing skills in wood carving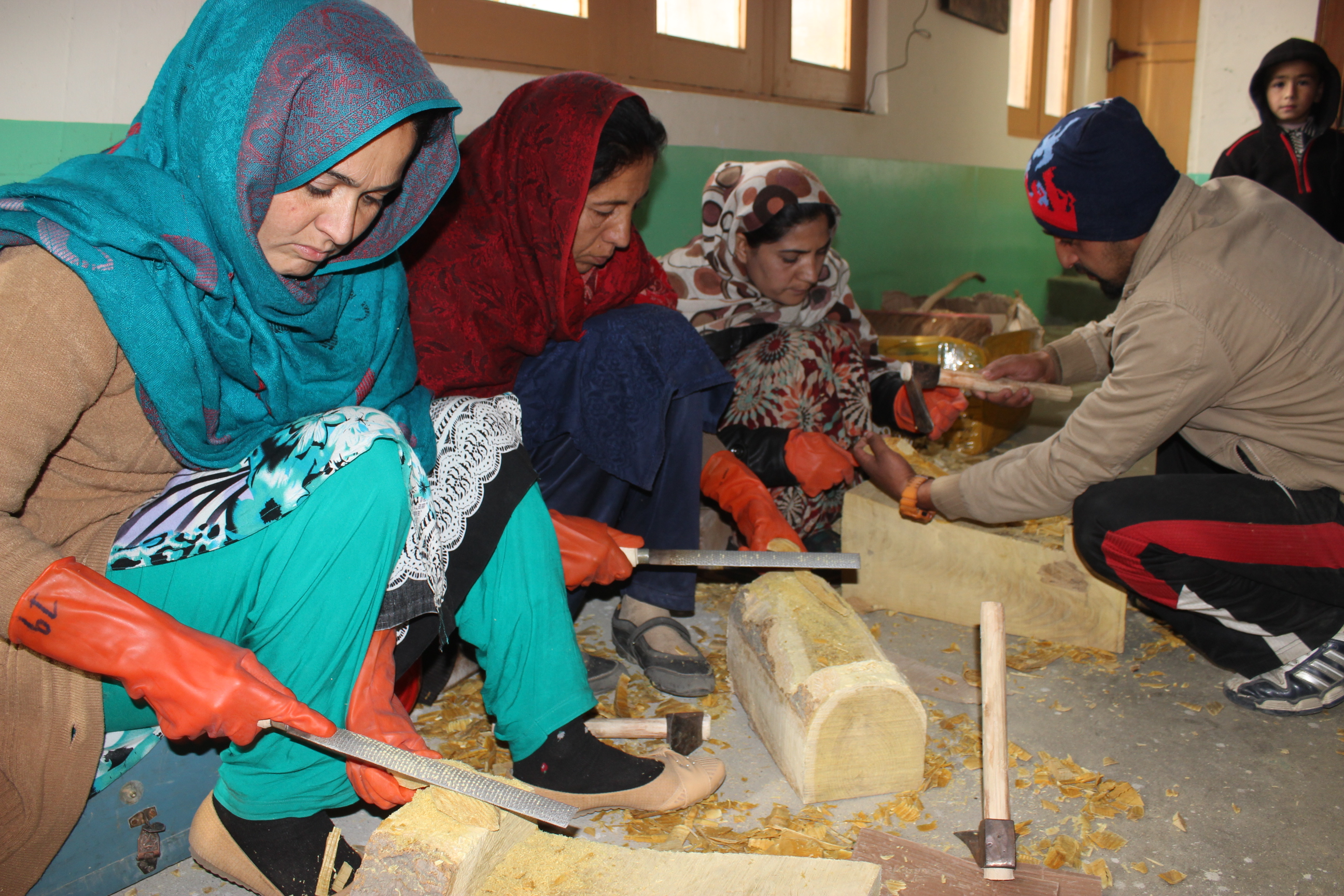 Gilgit: A batch of thirty trainees, 26 women and 4 men, completed first month of training at wood carving center in Karimabad, Hunza. The training has been designed to provide marketable skills to young women as a tool to get social and economic empowerment. Most of the trainees have managed primary and middle level education and some of them have even also completed graduation.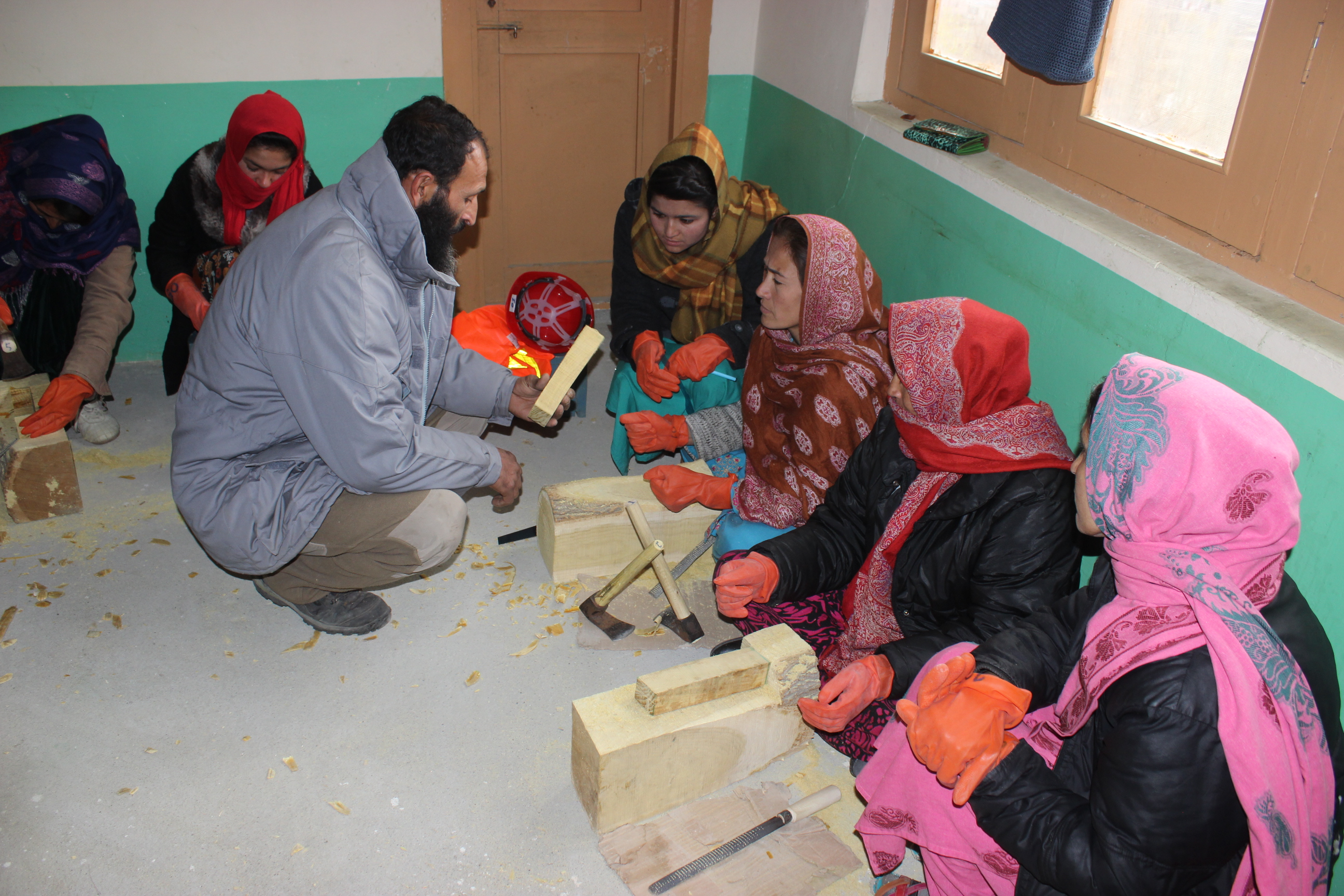 The trainees have the plan to start their own wood carving business group after mastering the skill.  The area was lacking the facility in developing the capacities of women in nontraditional skills, this center is providing a comfortable environment by having more women trainees, said a trainee named Bano.    Working in a group of women really helps me to understand the skill without any hesitation, she added. With easy access to raw material and tools we can setup cottage workshops at homes, said Yasmeen.
Shafqat, the local master trainer said that after completion of the first month the trainees have mastered in making ten different types of wooden spoons like soup spoon, rice spoon, tea spoon etc "By end of the two months the trainees will get the skills and confidence to prepare complete wooden dinning set, soup set and wooden bowls, the items having high demands during tourist season in Hunza from March to October.
The project is funded by Centre for Culture & Development  and run by Hashoo Foundation in collaboration with KADO .